Teacher spotlight: Davis Dart Through and True
More stories from Max Barnett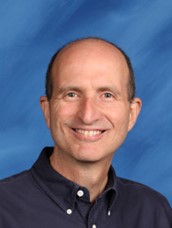 Mr Dobson is one of the Sophomore English teachers. He has been teaching here for twenty four years, but before that he spent years teaching at Highland High and East High school.
Many years before that, he was a student here at Davis High school. Not just a regular "come to classes to graduate" student, but a very intelligent and involved one. A madrigal, in the theater here, and an honors society member, which is one of the reasons he came back and taught here.
"Teaching is part of my genetics," states Dobson.
Dobson has always wanted to be a teacher. Both of his parents were teachers, and he was sure he wanted to follow their footsteps, and be an English teacher too. So after a few years teaching in other schools, he came here.
"I really like the school here and the students who are fun. You, Max, are my favorite reason to teach." says the English teacher.
A good thing too, because his class has taught me, and I'm sure many others, so much more and in a very memorable way.
Knowing he wanted to be a teacher he decided to go to college. So off he went to England to go York university, but not as an English major. He majored in medieval studies instead, making his now profession a secondary degree. His major covered medieval England, their literature, the wars, and the culture, while enjoying studying abroad and experiencing the world.
Outside of teaching Mr Dobson loves to travel and be outside. Though he has gone all over, he has a few favorites, New York and London being his top two. And the places that he has gone to have brought him to many fantastic hikes, which is one of his favorite things to do.
Mr Dobson though, is still an English teacher, and as many English teachers like to do, he reads. The Poisonwood Bible and The Mountains Echoed are some that he has read.
More impressive than all of that though, Dobson loves to do volunteer work helping the homeless and the less privileged, doing so quite often for volunteers of America.
A man of knowledge, a man of nature, a man of heart, and an excellent teacher. Mr Dobson is quite the man to meet.