Hairstyles We Grew Up With: This Decade's Hair Review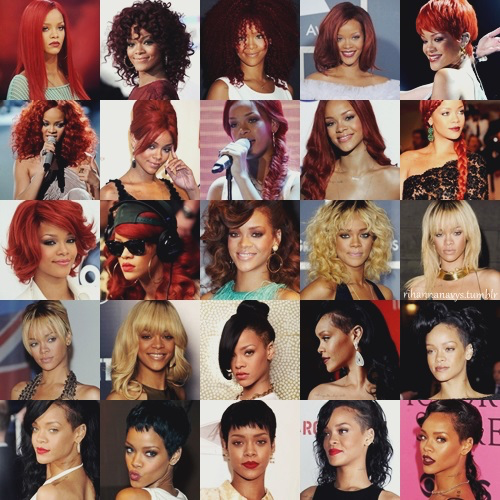 Hairstyles are an evolving change that is one of the most common way to express oneself. Over the decades we tend to base what we do with our hair (among other things) on celebrities and the trends that evolve from their popularity. Celebrities have a huge impact on current trends and the changes that come to them.
While each year has had its own huge impact from celebs, overall the decade has been majorly influenced by stars like Sarah Jessica Parker, Zooey Deschanel, and Jennifer Aniston, and of course-the Kardashians, all set the stage for best and most popular hairstyles.
In the year 2010, the biggest hairstyles were things like the pixie cut, worn by Emma Watson, brushed-out waves, worn by Sarah Jessica Parker, or a side bun, worn by Natalie Portman. Because celebrities had such an impact on the population, these were commonly worn. In terms of color, for the average trend follower, the colors stayed natural. Although it was natural colors, the popular hair dying technique of Ombre coloring became more popular.
In the following year of 2011, Zooey Deschanel set the trend with the half updo, and stars like Jennifer Aniston and Jessica Alba set the trend of the bob. Likewise, Hilary Duff and Emma Stone set the trend for having blonde bangs, which was also very popular.
2012 was the year of bangs, bobs, and highlights. Kim K rocked fringe bangs, Zooey Deschanel rocked some retro bangs, and other stars and celebrities with side bangs and more. Keira Knightley set the stage with her angular crop, leading roughly 300,000 other people to try out the hairstyle for themselves. Jennifer Aniston's hit cover had everyone cutting layers to their hair, and adding those blonde highlights.
2013 however was more of a follow up. Most hair styles and trend were the same as previous years. Pixie cuts, bangs, bobs, layers, and also some new hair shades. Golds, blondes, gingers, ombre, and cocoas were all popular hair shades.
2014 was a mild year, but the low pony and high volume, rocked by Reese Witherspoon, added a vintage twist to a modern and classic look. Then came Taylor Swift killing it with one of her more dynamic looks. Incorporating side parting, fringe, and curls really pulled this look together.
The year of 2015 was a little more glam and curly than the previous years. Some of the most popular and fashionable styles were the low sleek bun, the bouncy, teased out ponytail, the low wavy ponytail, a curly messy bun, braids, sleek back looks, waves, etc. Anything with volume and curls would have set the trend back in 2015.
With only a few years left in the decade, 2016 was a year of natural hair. Air dried hair was huge, along with natural air dried curls and waves. The bob was still in-as long as it was air dried of course. Natural colors-even if it wasn't your natural color-was trending as well. Something newly introduced was so called 'Geometrical Cuts' as seen worn by Zoe Kazan. Short hair was in, but long hair was not out. If you wanted to rock longer hair, texturing with layers was still considered a very flattering look. Long story short-Natural was the way to go.
2017 was the year of a little big of everything. Bangs, the high pony, low pony, the 'lob' (long bob), extremely long hair aka 'Cher Hair,' a buzz cut, the 'wet' look, undercut, and space buns, were all popular upcoming hairstyles.
2018 was known as the 'throwback year.' From scrunchies, sky-high volume, double Barretts, etc, all recovered from the past. Besides all that, platinum blonde was making a landing. Something new was the so called 'boyish bang.' Rihanna then showed up with the very popular 'bubble look.' All sorts of fun and crazy hairstyles appeared in this crazy year.
2019 was a little bit of everything. From chandelier layers, bobs, mermaid shag, feathered ends,  blunt bangs, boho hair, natural full and curly, curtain bangs, and more.
Here we are in 2020, and nobody is really sure what's coming, but we all know fashion and hair are just going to get more advanced and modern, keep a look out for what's about to come.
Sources: 
2010: https://theskincareedit.com/2010/12/28/best-of-2010-the-haircuts-styles-n-colours-that-made-me-want-to-run-not-walk-to-my-hairdresser-this-year
2011: https://www.instyle.com/celebrity/most-tried-hairstyles-2011
2012: https://www.instyle.com/celebrity/most-tried-hairstyles-2012?slide=304948#304948
2013: https://www.elle.com/beauty/hair/tips/g8149/the-best-celebrity-hairstyles-2013/
2014: https://www.marieclaire.co.uk/beauty/hair/hairstyles-2014-pictures-of-the-best-celebrity-looks-43001
2015: https://www.allure.com/gallery/best-hairstyles-for-2015
2016: https://www.momtastic.com/style/beauty/593267-hottest-hairstyles-2016/
2017: https://www.luxyhair.com/blogs/hair-blog/top-10-hottest-hairstyles-of-2017
2018: https://www.harpersbazaar.com/beauty/hair/g14428018/hair-trends-2018/
2019: https://www.glamour.com/gallery/most-popular-haircuts