Sports spotlight: Davis High's boys tennis team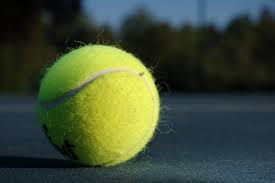 The Davis High boys tennis team is tied for first place in region one with one match to go in region play.
The tennis team has had a very successful season despite a shaky 1-3 start in preseason they have bounced back and have played exceptionally well in region.
With a 5-1 record in region the boys tennis team is tied for first place in region one with Layton and Weber. The tennis team has one region match remaining against Clearfield.
When asked about the biggest obstacle remaining this season, Varsity first singles player McKay Renstrom said, "the biggest challenge is the region tournament, because there are lots of matches in limited time and you are playing kids who have seen your game before."
The region tournament is presents a difficult challenge, because like McKay said this will be the second time that the tennis players play these people, and everyone knows each other's game.
According to varsity second doubles player Jack Sargent, the key to winning a region championship and winning in the region tournament is "keeping the energy up and staying motivated and pumped up and no matter who you are playing keeping the same intensity."
As the boys tennis team goes into the region tournament they must stay focused and ready for anything the other teams may try to throw at them.
McKay Renstrom said "In order to win in the remaining matches we must work hard in practice and stay focused on match days."
Coach Lexi Frey who coaches both the boys and girls tennis teams, is great at helping her athletes stay focused and is great at providing tips to help them win matches. The boys tennis team is lucky to have her as their coach.
If the boys tennis team can continue to do what made them so successful for the past several weeks they have a great chance to win back to back region titles.