Key Club holds annual Valentine fundraiser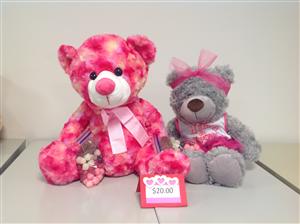 "Roses are red. Violets are blue. I am single…and you are too!"
"Have a beary great Valentine's Day!"
"Are you copper and tellurium? Because you are Cu-Te!"
These are only some of the many phrases found on the Valentines that are currently being sold by Key Club. The fundraiser is to raise money for future Key Club activities, as the service club doesn't get paid for their services.
This fundraiser also helps students celebrate Valentine's Day as they are able to buy valentines to be delivered to friends, enemies, and maybe even themselves.
"Valentines is a big deal!" Key Club President Rhett Robinson said. "And it's fun to give people cards and embarrass people."
Members of Key Club made the valentines, each adding their own unique spin on typical valentines.
"I like the ones that are funny personally, because I think they bring smiles to people's faces," Key Club Officer Kaitlin Mitchell said. She found that the hardest part of making these Valentines to sell was, "…coming up with something to write on the Valentines."
"The best part is making them," Robinson said. "All of the cards are really funny!"