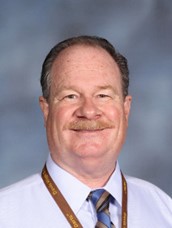 Being principal of Davis High, Gregory Wilkey has goals for Davis to be a good environment to help students with their mental health, and to become incredible students. Wilkey has been principal of Davis for 5 years since 2017. As principal his main role is to support the students and help the students at Davis high school receive their academic goals.  
He has received many academic achievements as well. Wilkey has a B.A. in German and History, as well as an M.A. in German Literature. He went on a mission for the Church of Jesus Christ to Germany and fell in love with the language. 
He enjoys being principal because of the students. He enjoys the relationships he has with both the staff and the students. He has been principal at Bountiful High School and Northridge High. Being principal of so many schools, he has learned many things about being a better person.  
"I think teenagers get a bad rap, but they are amazing! I think adults are jealous of teenagers and their perspective on life." Wilkey explains. 
The big goal Wilkey has for Davis High this year is "leave no one behind". He has consistently tried to implement this when he began as principal. He has continued to try and notice every student and their academic, mental, and physical needs.  
"The Marine Corp motto is a big goal I have for Davis. Leave no man behind and keep fighting. Don't give up!" 
Wilkey has shown his appreciation for his staff and for the students as he comes to work every day. There is an atmosphere of high standards and happiness within the school. There are high expectations for the students at Davis high, but it is a great place to learn and grow. 
"The culture of the school is great! It definitely not a one man show. The staff is incredible and supportive!" Wilkey concludes. 
Principal Gregory Wilkey is a great principal and person. Outside of high school he loves spending time with his family and getting to know his students. He loves seeing his students every day and his own growth as a person. There will be great things to come for Davis High School.