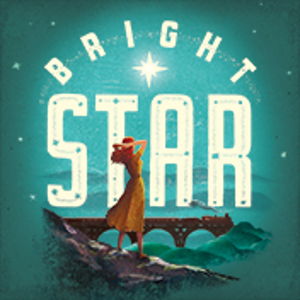 Bright Star: Davis High's Latest Success
November 23, 2021
This year's feature production from Davis High Theater is Bright Star, a tale of the enduring power of family set in North Carolina.
Considering that this a high school level production, a lot of impressive work and technical elements went into this musical.
A lot of time and effort went to pulling this all together. Director Michael Wright gave this rough outline of the preparation process (which began at the end of last school year):
Selection of the show, getting a feel for it, set conception, setting up live band, approval-all done in late spring- then announcement, auditions, beginning of set construction. audition for roles, rehearsal, incorporate band, lighting and tech and finally, performance.
What many consider to be the star of the show is, of course, the acting. Female lead roles were double cast, with Darcy Pace and Maura Garnder playing Alice Murphy and Sadie Stevenson and Ella Dickson playing Margo Crawford. The male leads were Jay Stevens playing Billy Cane, and Liam Bean playing Jimmy Ray Dobbs.
Between all the leads interviewed, their favorite part of production was unanimous- the people.
"One of my favorite parts is the people of theater, getting to know people and meeting some of my best friends," says Pace.
"The family environment we have," Brian Stuart (Daryl Ames) says on his favorite part of production.
Director Wright, has similar feelings about the relationships he built during production. His favorite part was "The students".
Another impressive feature of this show is the live music. According to the band director, Eric Kochenderfer, about ten different instruments went into this production. One unusual instrument proved a particularly difficult obstacle to completing the band.
"Oh, that was an adventure," says Kochenderfer when asked how he found a banjo player for the show. "I went to Facebook… I used the local community page and I posted and I said "Hey, I'm looking for a banjo."
What really ties the show together is one often overlooked aspect- the set.
Stage crew teacher Mr. Eric Gunn says "We put a lot of technical elements into the design of the show that we haven't tried before…The biggest one being the rotating stage."
They also included a new LED lighting system, fiber-optic lighting and over two dozen mason jar lights hanging from the ceiling.
Overall, this may well have been Davis High's biggest production, complete with several impressive elements which took extensive effort to pull off.