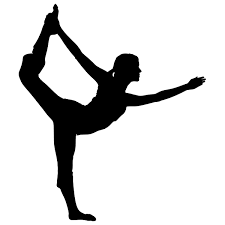 Yoga is a stretch for strength?
December 14, 2021
Yoga is a practice that originated in ancient India. It's a practice that trains the physical, mental, and spiritual state. Many people say that yoga isn't challenging or its too relaxing to build strength. Yoga is much more than meditating or relaxing. 
"Whether you're a couch potato or a professional athlete, size and fitness levels do not matter because there are modifications for every yoga pose and beginner classes in every style," says Dr. Nevins an osteopathic physician.  
Many doctors agree that it helps everyone of all shapes and sizes. It can help mentally and physically. It challenges your body and yet it relaxes soon after. It teaches your mind to focus on the small things like breathing. 
"It stretches the body allowing blood flow to areas that don't get regular blood flow while sitting and working. It connects my mind and my body, allowing greater awareness of the messages my body is sending me," says Chris Wilson a current yoga student.  
Many yogis and students who practice yoga see the benefits of yoga. Some people may not see the benefits of yoga and argue otherwise that it is too easy. It's to relaxing to be considered a work out or a muscle build.  
"It's not hard because you move around slowly trying to get into positions, it's a mindful activity not a physical one," says Isaak Martinez a former wrestler.  
It may be easy and relaxing many times the slow movements seem calming and don't seem to put a lot of stress into the mind. Stretching can relive the mind of pain and other stressful thoughts.  
"Everybody is different and yoga is bound to affect people differently. Slow and steady does not necessarily equate to easy," continues Chris Wilson.  
Some may be more advanced than others in just about everything. Yoga is no different with this, there is no specific way to practice yoga and no specific criteria that needs to be met. Yoga may not be for everyone but it is a fun thing to try at least once in life.