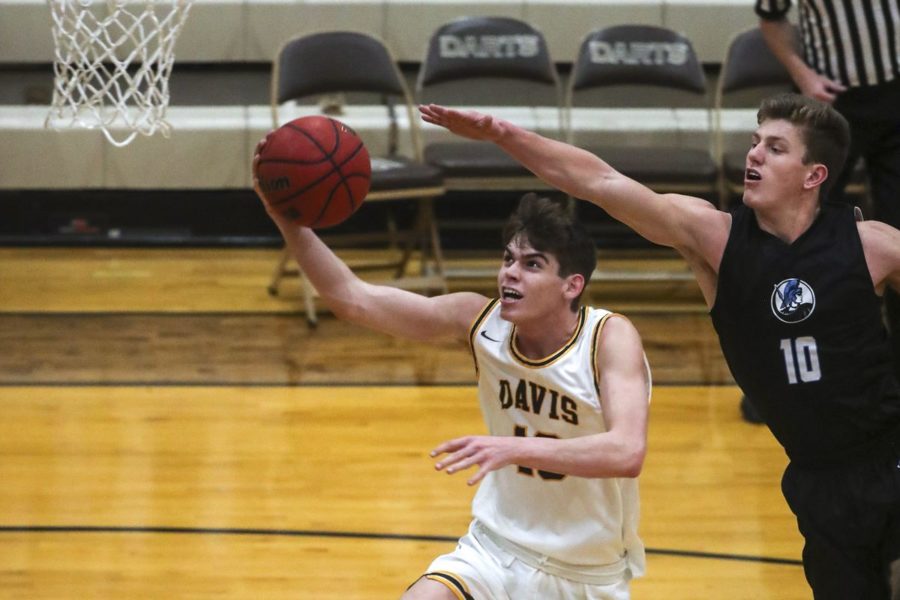 Undefeated Darts take on cross-town rivals for the first time ever
January 7, 2022
Davis High Boys Basketball Takes on the six win five lose Farmington Team. Farmington high is lead by 16th ranked in the nation player Collin Chandler. This is the first time in history the darts have have faced off with the Phenixes.
Some keys to win this game are; Collin will get his points but as long as the whole team doesn't get on a roll we will be victorious. The darts cannot let them get to the free throw line frequently. Defensively darts have to force tough two pointers. Offensively Davis just got to do there thing; shoot lots of threes and get offensive rebounds.
Star player Rex Sunderland said " It should be a fun game". This game has been hyped up for months. The atmosphere should be surreal.
The heart and soul of the team henry ihrig said "Should be a tough game we will have to play tough D" All the players on both teams have played on the same teams and against each other there whole lives. This game will be personal.
In the previous game Rex took over the game in order to win. We will have to play better basketball as a team to beat Farmington. Henry said "We just got to hit our shots." Be there Friday 7:00.