How to get a better ACT score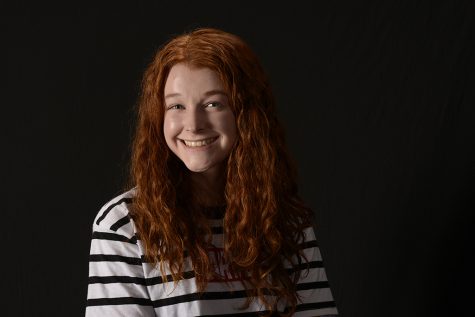 More stories from Robin Nelson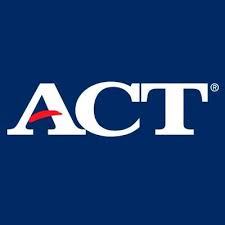 High-schoolers of all grade levels know the same fear that strikes each of their hearts when the word "ACT" is uttered. An intimidating 4 to 5-hour test that most American high-schoolers take at least once in their lives, the ACT will test just about every ounce of knowledge in the core subjects each student has. We have been conditioned to believe that only geniuses can score high on the ACT, but this is simply not true. You don't have to be a modern-day Einstein to get a great score that will send you to higher learning and save you money.  
Many students think that scoring well on this college entry test is all about how much you know and remember from past years. This thought process is reinforced by adults who condition us to believe that before we've even taken the test. In reality, the ACT is all about practice. The ACT is testing us on things that we have been learning and practicing for most of our lives. The real challenge with this test is the timing. As you may know, each portion of the test has an allotted amount of time that adds extra pressure. Honestly, if the ACT wasn't timed, it would be much easier to score well because the pressure of finishing quickly is taken off. Mistakes that happen because of the pressure of timing would no longer happen. Sadly, that will probably never happen. So, the question is, how do we get past this mental block that is a timed test? It's like I mentioned before: practice, practice, practice. 
Think about it, with any sport, instrument, or extra-curricular, you have to put in the practice before you can become great at it. Not only do you put in practice, but you also work harder on the things that you struggle with the most. That's how the ACT works, too. There are hundreds of practice tests you can take for each section of this daunting exam. All you have to do is google "act practice tests" and many will come up. The ACT website even has some (which are probably the best to take, since they come from the actual ACT.) After you take a practice, go back and find the questions you got wrong, figure out why they're wrong, and study from them. This will help you keep from making the same mistake twice. Remember, when you take the practice tests, make sure you use the timing of the actual test. 45 minutes for English, 60 minutes for math, 35 minutes for reading, and 35 minutes for science. If you practice with the timing, you'll get to the point where you can finish each test within the given amount of time, which will result in increased scores. 
If you find that while you practice, you still can't quite get solid on the tests, here are some general tips. One tip goes across all four tests: pick a letter of the day. Because the ACT is multiple choice, choose a letter (if you choose B or C you have better odds at getting the question right) that you will designate to fill in at the 5-minute warning. Test proctors are required to give a 5-minute warning during tests to let you know you have 5 minutes remaining. If you still have questions to answer when that warning comes, fill them all in with the same letter. Then, go back to where you left off and try to answer the questions correctly. Any ACT prep teacher will tell you that it's much better to fill in all the bubbles, even if it ends up being wrong, then to leave some blank. 
For the first test, the English test, read one paragraph at a time. Then, answer any questions that correspond with that paragraph. You'll find that this can help give context with some questions and make the answer clearer to find. The next test is math, which is most likely the most difficult for most people. Since there are 60 questions on the math test, and you have 60 minutes to complete it, you technically have 1 minute to complete each question. However, this is only if you are reaching for a 36. If you are okay with not attaining a 36, you can spend a little more than 1 minute per question. With math, the main tip I can give you is to review what you've been learning in high school math classes, for example secondary 1, 2, and 3 (not AP statistic or AP calculus.) Focus on what gives you the most trouble, whether that's geometry, algebra, statistics, etc. Figuring out what slows you down the most in math will help you finish and become more accurate. 
For the reading test, timing is everything. Take it one section at a time. Review the questions quickly, looking for key words. Read the article quickly and focus on key words that you recognize from the questions. It helps to think ahead like that so that when you go to answer the questions you feel prepared. Lastly, for science, the main idea is to read your questions and then look at the graphs, tables, etc. The questions will tell you exactly where to look for the answer. Typically, with the science portion, you don't even have to have had every science class to pass it. Analyzing graphs and tables is key for science. 
Overall, the ACT is all about timing and practice. Just like with anything, the more you practice, the better and faster you'll become. Taking practice tests consistently will help you feel more comfortable with the timing of the real test and take some of that pressure off. Reviewing past subjects you know you struggled with is always a great help. If you still want more help with raising your score, Davis offers ACT prep classes after school that you can sign up for. You can also ask your English, math, or science teachers what they recommend you practice. Many of them are happy to help you attain the highest score you can.  
About the Contributor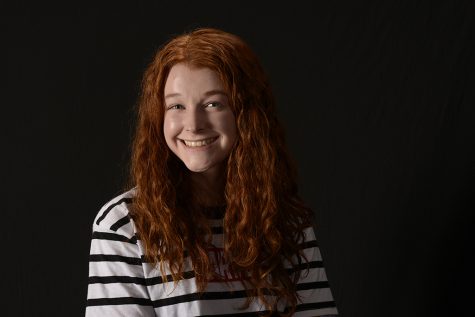 Robin Nelson, Journalism Writer
Sometimes Red Robin gives me free food.