Save it or Shave it is a success for Sub for Santa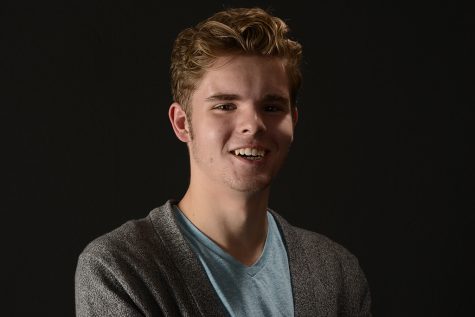 More stories from Scott Swain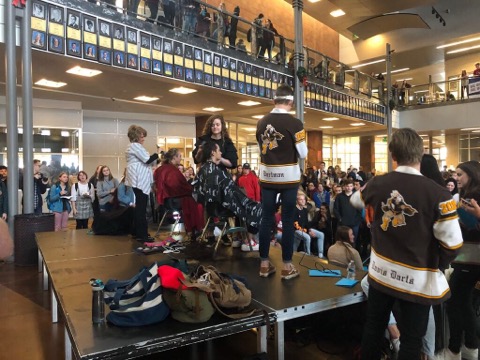 Now, in the midst of the annual Sub for Santa, Davis High is embracing new ideas for raising the money for the donation program. This was the first year that Davis High School held a Save it or Shave it competition, and it seems the event was fairly successful.
In past years, Davis High held a Bachelor Auction. Last year saw great success, as Nathan Nielson broke the school record and was sold for $1000 dollars. However, due to the controversial nature of the event, the Bachelor Auction has been discontinued.
This year the Save it or Shave it competition, as well as a series of tournaments including a Smash Ultimate tourney almost immediately after the release of the game, has replaced other events from past years. So far, the changes seem to be successful.
The event placed a male and a female against each other. Whoever received more donations for Sub for Santa during the time allotted was 'saved'. Their opponent then had to shave off their hair if they're male or get it chopped if they're female.
The results were as follows: All the guys lost to the girls.
There were many factors that played into these results. One such factor was the fact that certain parents donated for or against their children. Another factor was friends of the males donated against them despite their friendship.
The conclusion was pretty entertaining. Watching the manly manes be shaved off in the shame of defeat was a sight that attracted a crowd comparable to the Bachelor Auction, indicating the success of the fundraising stunt.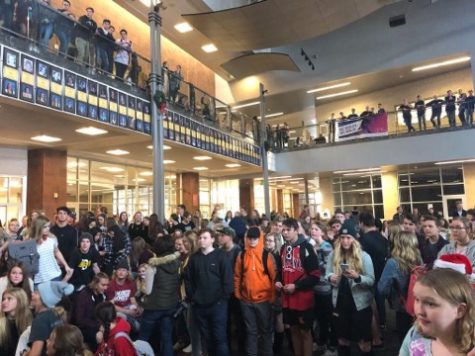 Despite the loss of their luscious locks, the men retain their cheerful holiday spirit. There seems to be no hard feelings over the competition, which is always good.
The clearest indication that the event was a success is of course how much money was earned for Sub for Santa. The money collected by the students summed up to about $5000 dollars. Mikaela Laws alone earned $1100, more than the record bid at the Bachelor Auction. If that's not evidence of success, I don't know what is.
Shave it or Save it is over, but Sub for Santa isn't. More tournaments are coming up, the dash for cash is yet to happen, and the battle of the classes is far from over. Do your part this season to spread the Christmas cheer by participating in Sub for Santa, and, of course, have happy holidays!
About the Contributor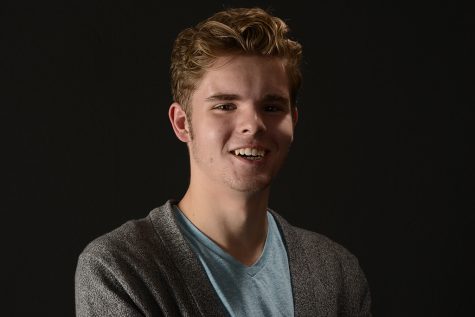 Scott Swain, Editor
I'm an avid writer, working for both the Standard-Examiner and the Dart. I hope to become an Actuary. I'm the director of the Bread and Cheese club, make...