Getting to Know Jaiden McBride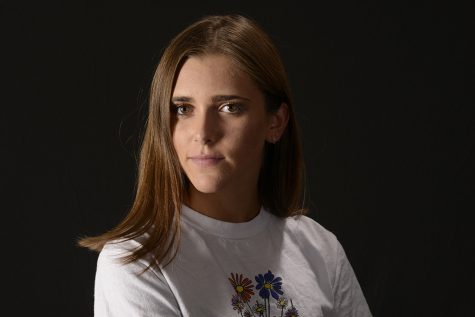 More stories from Grace Barker
If you hate school, like fast cars, and like being outdoors then you and Jaiden would be great friends. Jaiden McBride is a Junior at Davis High. He may not have the best attitude towards school but he tries his best to maintain a good GPA. He isn't involved in any Davis High sports but outside of school is where he shines. He started dirt biking when he was 6 and became very good. He has raced with several infamous dirt bike racers, one being Brandon Semenuk.
"Dirt biking makes me feel free, it is the one thing that brings me true happiness." says McBride
Unfortunately, last fall Jaiden broke his back while completing a backflip off a jump. He is still recovering which means he can't dirt bike for another month. Breaking his back is not the only injury Jaiden has had.
"I've been to the emergency room 29 times" Jaiden admits
Some injuries he mentioned was a severe concussion which caused memory loss for a month, cracked his neck while snowboarding, and he shattered his wrist and another bone in his arm. Through out all the serious injuries he still remains here and whole.
Jaiden has a job working for Zumiez in Farmington Station and loves working there. Co-workers like working with him because he has such a good energy and is very helpful with other employees and customers.
When he is not working, helping his mom out, or playing with his baby sister you can find him in the garage fixing up cars. He drives a 2011 Mk6 Golf GTI. He makes sure she is always looking clean and fresh. It is likely that its Jaiden when you hear a loud revving engine pilling out of the school parking lot.
"My car is one of my top priorities. Knowing that I have the power to win any race is the best feeling." says Jaiden
Most recently Jaiden was involved in the "Save or Shave it" challenge. He now has an edgy new look with a buzzed head. This adds to Jaidens good style.
If you ever need someone to talk to or a listening ear Jaiden is always the one to lend a helping hand. He is a great friend to many. Knowing how to make you laugh is one of his best personality traits along with many others. To get to know Jaiden a little bit better, I suggest sending him a DM on his instagram @jaiden.mcbride.
About the Contributor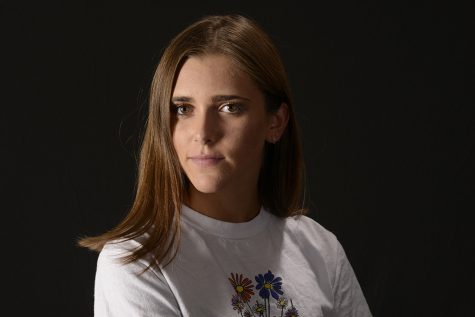 Grace Barker, Journalism Writer
Hi my name is Grace. I'm passionate about music and I love to go to concerts. I'd love to one day travel to experince culture and to meet new people.