5 Ways to Prepare for the New Semester
More stories from Mikaela Laws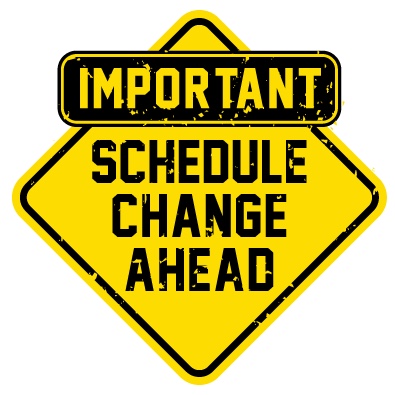 Times up people, the new semester is here and its time to get your crap together and pretend that everything's fine. Here are a few ways to ensure that your panic attack waits until at least 3 weeks into the new semester:
Clean out your backpack+folders
A new slate is extremely important, especially when it seems like the year is starting all over again. New classes, new teachers…. One of the best and easiest ways to start with a clean slate is to clean out your backpack and folders. Throw out all old, un-needed papers, dump the extra contents of your backpack into the trash, and you can even go as far as wiping out the inside of your backpack with a cleaning wipe. Youll feel infinitely better. Plus, your backpack will smell nice and fresh.
Tidy up your spaces
When thinking about school, most of us think solely about directly school-related things such as your backpack, folders, binders….etc. However, it's important to think about the spaces you constantly use for school work, or places that you commonly spend your time such as your room and your car. Cleaning your room and/or car is a great way to take some stress off your shoulders and keep yourself organized
Label
A simple and easy way to ensure that you stay organized throughout the enite semester is to label. An accordion folder is one of the easiest and space-saving things you could use. Its super beneficial when it comes to staying organized, and its easy to label so that you have areas for your classes, homework, important papers, study guides, missing work, and other categories you feel are necessary, without taking up too much space.
Re-organize
Its important to remember to put everything back in its place, or to at least make sure everything has a place. This will ensure that you never lose anything, as putting things back in its place helps you to keep things straight in your head.
Prepare the details
It's important to remember to put the small, not necessarily school-related, things in your backpack. Everyone could use the little things every once in a while, things like gum, snacks, a schedule print out (because youll be completely lost without it for the first few weeks lets be honest) , mini perfume/cologne, headphones, Charger, chapstick, A small amount of cash, water bottle, mini deodorant, Hand lotion, hand sanitizer (don't want that weird disease that one kid in math class always seems to have) , and if you have long hair, Extra hair ties and few bobby pins.