Teacher Spotlight: Julie Laub
More stories from Mikaela Laws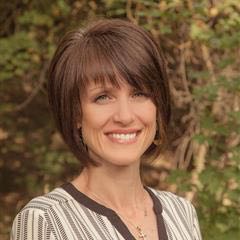 Mrs. Laub is one of the most qualified chemistry teachers at Davis high, after being a chemist she decided to change her profession to teaching. When asked about this, this was her response;
"This is my 7th year at DHS.
I love being a teacher.  I feel like I found my niche.
Working as an organic chemistry was super interesting and enjoyable.  I feel like it has made me a better teacher.  I am glad I had the experience of working as a chemist but I definitely would choose teaching first!"
If She didn't teach chemistry she said she would love to be a math teacher
We certainly are grateful that she decided to give up being a chemist and share her knowledge with us! Mrs. Laub also became a teacher for other reasons as well, the main one being that it worked better being a mom as a teacher than a chemist did.
"I have 5 darling daughters.  Three of my daughters are at Davis.  Ivie and Ariel are seniors and Micah is a junior.  My 2 oldest daughters, Abi and Rachel, are both in STEM fields at WSU."
However, these aren't the only children of hers. She also has an adorable furry-friend.
"I have 1 dog named Beau.  He is a golden lhasa apso and just turned 13 on November 1st."
Its clear to all of us that she loves her cute little pup, as well as her children and husband dearly! We love Mrs. Laub and feel incredibly grateful to have her here with us ad DHS!