All State, not the insurance, but the Band/Orchestra Performance
More stories from Max Barnett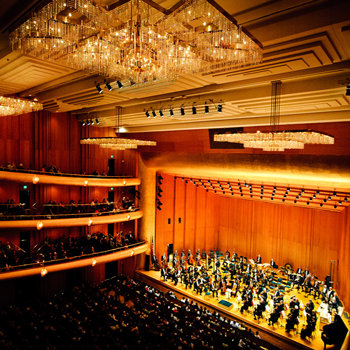 On the 18th and 19th of January , members from the Davis High band choir and orchestra performed at the UMEA all state concert, in arguably the fanciest stage in Utah, the Abravenal hall.
7 members from band, 1 member from orchestra, and about 10 madrigals from Davis were a part of these performances. Each member aided in forming full size bands choirs and orchestras with members from around the state that took part in performing for most of Friday, and a small chunk of Saturday.
After interviewing one of the band members who went, Preston Parker, I learned many things about these performances. Preston himself is a trombone player, and has been playing for 6 years, this experience helped him get into this event. Him and a few other friends had a in Preston's words an "all state party" where he and a few other band mates helped each other learn their pieces until they were able to perform under the view of a camera, then sending their video performance to the judges deciding whether they were good enough.
Preston was well qualified for this performance and played the audition piece well enough to be a part of this event, even though when I asked him about this years audition piece he told me: "This year I didn't love the audition piece."
His audition piece may not have been the best, but one of the songs he was able to play was very special. The song Amber Sky was commissioned, or made by request, for this performance, making him and the band the first who performed it. This song was being played for the first time when most of the band had seen the music for the first time, as most members sight read the music, which totally blew my mind.
The performance itself was all played very well, by the best from our state in high school. the Abravenal Hall was rightfully used for this event, because the talent of the performers deserves a stage like that.