Travis Frey: Former BYU Wide Receiver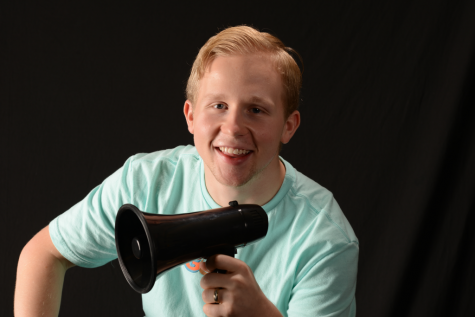 More stories from Trevor Schwab
"Shut up, Schwab" – Travis Frey
This isn't the first article I've tried to write on Travis Frey, in fact I've brought the idea to his attention for the past two and a half terms. While I was shot down every time I brought it up, he went on vacation this week, so while he's getting sunburnt, I finally get to write a spotlight on the man, the myth, the legend, Travis Frey.
Blah, blah, blah, something about humble beginnings, whats really important is the fact that Travis Frey played high school football for Viewmont high school. After high school he went on an LDS mission, where he was stationed in Veracruz, Mexico wherein he honed his Spanish speaking skills. After a brief season at Utah State University, he transferred to his dream school and played football at BYU. His skills as wide receiver were unmatched, yet came to an end early when a shoulder injury made him sit out for the season. Nevertheless he persisted and came back with a vengeance, and while he may not have had a lot of playing time, his dedication and relentless work ethic impressed those on and off the field. As his college years came to an end a new dawn was approaching, and he would have to choose what came next.
Many people have said that Frey would make a great salesman, his charisma and ability to convince others usually leads people to this conclusion, but what many don't know is that Frey himself is aware of this, and has capitalized on his skills in the past. During his days as an alarm salesman and a seller for direct T.V. he convinced countless consumers to buy products from the companies he represented, regardless of whether or not they needed them, but hey, business is business. His foray into sales was only a pit stop on his journey to he ultimate destiny, soon Frey would be hired as a Teacher and assistant coach at Davis High School, and in his first year of teaching, his life would change for the better.
Aside from being a member of the coaching staff for the highly successful football and basketball teams for Davis High, Frey would also become one of the highest rated teachers in the school when it came time to evaluate teachers based on student reviews. Typically its a great feat to have such a positive record in your teaching career, but the fact that Frey was able to get these good of reviews so early in his career just show how good of a teacher Frey was, but what many wanted to know was whether or not he could continue his teaching hot streak, or was it all just beginners luck?
One year later Travis Frey continues to be one of the most popular teachers in regards to the sheer amount of students that he has in his classes. Students still line up on class change days in order to switch into his classes, and they still cant wait for their English or Journalism class periods. Many of the students credit this to his philosophy of laid back and deeper teaching. In a school schedule full of homework and tests, his class offers an escape from the monotony of traditional English classes. A large focus is not whether or not you can memorize certain vocabulary terms or write a five paragraph essay a week, its why are we affected by certain experiences, why do certain things matter to us more than others, the study of why we value what we value. For these insights I personally cant thank him enough, he took one of the most boring subjects I and many others could have imagined and helped us learn things about ourselves, he put enjoyment into a required part of the high school experience.
Who knows what the future holds for Travis Frey, a career in teaching seems the most obvious option, but when knowing him, one must always expect the unexpected.
About the Contributor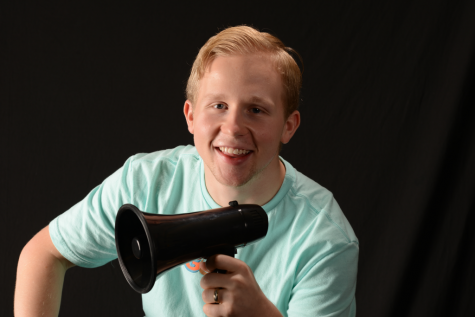 Trevor Schwab, Chief Editor
It's all fun and games until the colleges I applied to find this profile.