Will speed dating save dateless Davis?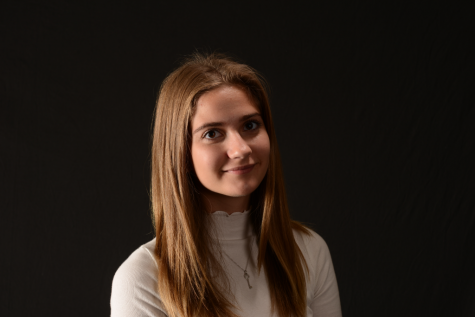 More stories from Alexandra Smith
The senior committee officers (SCOs) at Davis High School put on the February senior activity of speed dating. All seniors were invited to go to the lunch room and speed date with other students. To get the conversation started they printed off questions on conversation hearts. Some of the questions include: "Would you rather live in the mountains or by the beach?" and "what's your favorite show on Netflix?" They sit across from another student and ask a question to start a conversation and talk for two minutes then switch. The atmosphere was easygoing with good music and valentines candy at the tables, the perfect recipe for a good time.
Most people are aware of the infamous reputation of "dateless Davis" a nickname as dark as the lights in the school. Putting together an activity that creates a stress free atmosphere to get to know others is a great way to break the dateless curse.
The SCOs thought February would be the perfect time for a speed dating activity as its the week of sweethearts and everyone is getting in a "lovey dovey spirit," as Hailee Pett said.
"Davis can be a big school so its kind of nice to be able to meet everybody." says Elisabeth Christensen
The SCOs made an easy and fun way for students to get to know each other better before they graduate and move on from high school. It's an activity made for everyone to be included and have a good time.
According to students who went the speed dating activity was a great way to spend their night and meet new people.
"It was really fun! It was really fun to get to meet and learn about people." says Ryan Anderson.
The turnout was good and it seemed everyone had a great time talking with others.
The senior speed dating activity was a big success with helping students meet each other. The SCOs had a great time planning and successfully putting on the senior dating activity and we can't wait to see what they plan next. We are hoping for more good times and maybe even a few more dates for good, dear old dateless Davis.
About the Contributor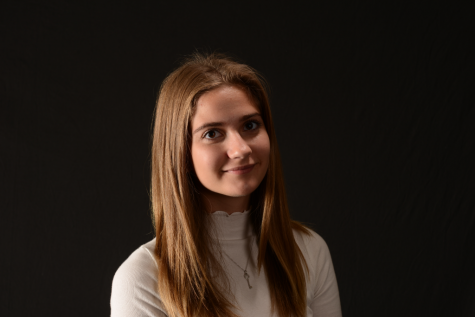 Alexandra Smith, Journalism Editor
I like cats, like, a lot.