90's is the best decade for music
More stories from Brady Karras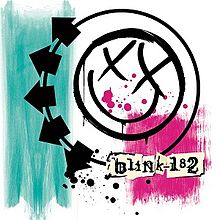 When every decade is compared by the music that came out during that time, 90's is by far the best. From some of the all time greats like Blink-182, and Notorious BIG, every genre was moved by this decade. Hip hop was getting big, punk rock, and grunge were growing.
Grunge was really big in the 90's. When Nirvana got big, it created a movement of grungey bands and style. Bands like Nirvana, Nine Inch Nails, Pearl Jam, Sound garden and Alice in Chains were the biggest grunge bands. The unique sounding vocals with the deep, depressing lyrics and themes caught attention, mostly from teenagers in high school, making grunge big with young people.
Punk rock was also a huge genre with the young kids. With the rock and pop sound mixing, it caught the attention of a lot of people. With Big bands like Blink-182, Weezer, The Offspring, Sum 41, Fall Out Boy, Papa Roach, and Linkin Park. The popularity of Blink 182's album Chershire cat helped lead the genre to popularity.
Hip Hop was not very popular prior the 90's, but the genre became very popular in the 90's, especially in urban areas. Hip hop also got very political in the 90's, NWA's "Straight Outta Compton" came out in 1988 but got big in the 90's. This album caused a controversy with its violent and anarchist themes.
90's Hip Hop was big with the gang's of the 90's. Two of the biggest artists Tupac and Notorious BIG were from 2 opposing gangs and sides of the country creating a rivalry.
With so many influential musical movements in the 90's, it is easily the best decade for music. From Punk to Grunge and all the way to 90's hip hop. No matter what genres you like, 90's music will please you.