Kennedie Shepherd: davis high's curly sweetheart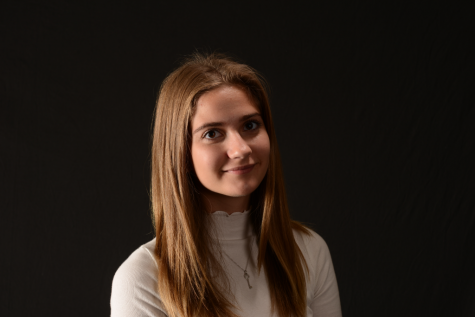 More stories from Alexandra Smith
Kennedie Shepherd is the girl with the dark curly hair. She's a junior at Davis High School. She's a great friend and has a trendy grungy/athletic style. She likes to hangout with friends play soccer and work towards future goals. Kennedie has a big family and scoops them chocolate ice cream every night (Kennedie's personal favorite ice cream). She loves her dog Scooter and loves to play tug of war with him. Kennedie is supportive of her friends and family and will always be there if you need her.
Kennedie is on the Davis debate team and goes to most tournaments. She loves being apart of the team. She said "I love having a second family to spend all of my weekends with at tournaments." Kennedie also participates in HOSA (Health Occupations Students of America). She goes to meetings and to talk about medical terms and talks to other potential medical majors. Kennedie wants to major in sports medicine and become an Orthopedic Surgeon. She is currently taking medical classes at Davis High to work towards her goal. "Sports Med and EMR are the best classes and Miss. Kurtz is one of my favorite teachers." she said. She shows great enthusiasm to the medical field and we wish her the best of luck on all her future goals.
Outside of school Kennedie is on three soccer teams. She's on an adult league, competition soccer and recreational soccer. She has practice twice a week and will only miss if she has work. In soccer Kennedie works really hard and has always been supported by her family. She has been playing soccer since she was five years old and said "Soccer has always been my favorite activity." Kennedie works at a daycare and takes care of kids. She loves her job and loves the people she works with. Kennedie also will ref soccer games and will sometimes supervise soccer practices for the rec league. She works hard in and out of school and has so much energy to do all she does.
Kennedie loves to hangout with her friends and will always make time for the people most important to her. She loves to go swimming in the summer and would rather walk than drive a car. She loves her curly hair and embraces the curly personality it gives her. Kennedie is a sweet girl and has many great qualities. She keeps herself busy between soccer, work, and school activities. Kennedie plans to go into the medical field and become an amazing Orthopedic Surgeon. We love our Davis girl with the curls and wish her the best of luck in all her endeavors.
About the Contributor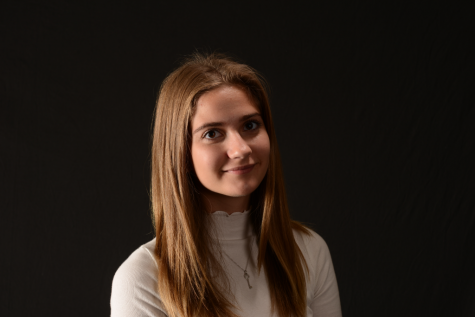 Alexandra Smith, Journalism Editor
I like cats, like, a lot.