Tennis in Saint George results in two first places for Davis
More stories from Max Barnett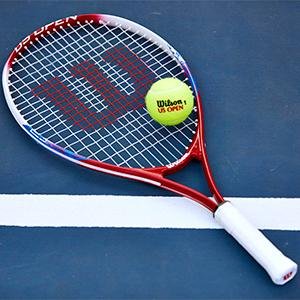 Over the weekend, the boys tennis team went to a tournament is Saint George. Two of the seniors on varsity took first in their bracket, which is rather impressive, but not exactly what the team wanted. Jace Harris, a senior here at Davis high, was one of the two who took first there.
I interviewed Jace asking him what his aspirations are, and he said, "The ultimate goal, taking first in region and state, but also going undefeated."
Though this sounds like a crazy goal, the tournament wasn't much of a challenge for him. Jace himself is doing very well this year.
I asked him how the rest of the team is looking and in response he said, "if we work our hardest we will do really well in region, but our state game has always been a coin toss."
They have a duel again West this week,  and each game they win equals one point to their team. Knowing how they have done against West before, they are going to do very well.
"Last year against West I used my left hand the whole game and still won," said Jace, which is a rather impressive feat to me.
The team is very excited for this year, and as a team of our dear old highs school, you should be too.