Boys Soccer First Round of the Playoffs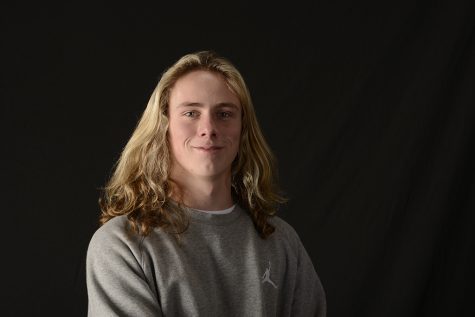 More stories from Max Isaacson
This year the Davis High Boys Soccer team exceeded predictions for the season, ending with a region trophy and a first seed spot in the state tournament. Behind Davis, ended Layton with a second seed, Weber ended with a third seed, and Clearfield weaseled their way into the tournament with a fourth seed. As the tournament began, the Darts were matched up against Riverton.
Even though Riverton had not ended their season with the best record, the Dart's knew from previous experience that anything could happen in the playoffs. With some motivation from head coach Souli Phongsavath, the Dart's stepped onto the field with a winning mentality.
As the game began the Dart's kicked off, and sent that ball down into the left corner of the field, deflecting off a defender and going out for a throw in for the brown and gold. Captain Kaden Chino proceeded to throw the ball in, finding midfielder Zach Kennedy, who flicked the ball across the box and was finished by other captain Tyson Bailey. With a goal scored for the Darts within the first minute of the game, the Dart's grew confident but not satisfied.
A few minutes passed as the defense won the ball and found captain Tyson Bailey for a counter attack. Tyson Bailey went on to attack Riverton's defense creating space for midfielder Colby Cook. As Colby Cook made the run onto the through ball, he took a few extra touches and noticed the keeper leaning to far near post. Colby Cook then seized his opportunity and found the side of the far post netting, ending the first 15 min with a 2-0 lead.
"After we scored in the first minute of the game I knew we were not going to let down. Then i scored about 12 minutes into the first half and I was confident we would win the game. Everybody was playing super hard and it was a blast to play with the boys and win our first playoff game." said Colby Cook.
The Darts went on to finish the half 2-0 after keeper Noah Larkin made a spectacular save while defending against a corner kick. After that the Dart's started the second half and held their 2-0 lead. Everyone did their job, the forwards put pressure on the defense, the midfield battled for the ball, and the defense denied Riverton of any chances. Putting the Dart's into the next round, who they will play Granger.
So far the rest of region 1 has done well in the tournament. Layton beat Taylorsville 2-0. The Weber Warriors beat Herriman 3-1 and Clearfield lost to Copper Hills 2-1. The Dart's play this Friday, May 17 at Davis High.
About the Writer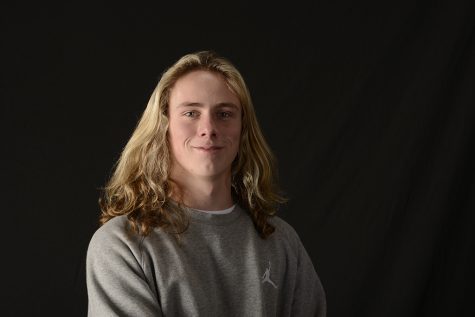 Max Isaacson, Contributor
Alright, Alright, Alright.