IGOR: The new sound of modern music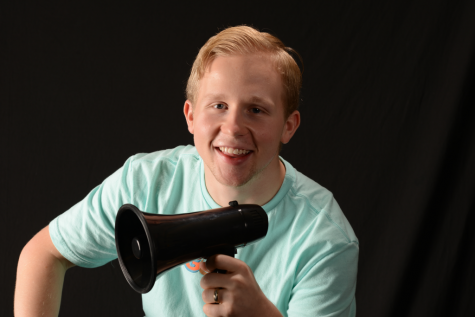 More stories from Trevor Schwab
Tyler, The Creator, one of the music industry's most versatile and varied artists and producer tweeted out the following a few minutes ahead of the release of his newest album, IGOR:
"THIS IS IGOR. PRONOUNCED EEE-GORE. DON'T GO INTO THIS EXPECTING A RAP ALBUM. DON'T GO INTO THIS EXPECTING ANY ALBUM. JUST GO, JUMP INTO IT."
Tyler's made quite the following for himself in the past decade since his debut, and in that time hes repeatedly pushed the boundaries of music as the modern world knows it. From the violent bars and verses of albums like Cherry Bomb, Or Goblin, to the swooning melodies and upbeat tunes of Flower Boy, Tyler has gone from a violent sounding punk to a young man struggling with his sexuality, and someone that just wants to save the Bees. Two years removed from his last album, Flower Boy, fans were ecstatic to say the least when world of a rumored new studio album emerged earlier this month, and on May 17th, 2019 IGOR was released.
Tyler himself suggested that fans just go, just jump into the album, and from first hand experience I can attest that a long walk, a car overlooking the sunset, or just laying in bed all suffice, as long as distractions are limited, IGOR can be experienced just as its meant to be. Using the world "Listening" doesn't do justice to this album, it is something that is experienced. If rap isn't your genre don't be discouraged, Tyler stated it himself, don't go into this expecting a rap album or any album for that matter.
Taking heavy influence from old school R & B, soul, funk, and rap music Tyler manages to assemble an album that hits the check marks to qualify for all those categories, yet doesn't truly fit into any genre. IGOR is IGOR, that really the only genre it can be classified in, which is to say that IGOR is an entirely new genre in the age of modern music, one that it alone will ever fit into. The first track exemplifies this to a tee, deep bass as if from a Si-Fi movie opens the track, but soon enough drums, cymbals, and masterful layering of vocals produces an atmosphere that sets up the rest of the album, an atmosphere that says this isn't just music, this IS IGOR.
With features from artists such as Kanye West, Playboi Carti, and Lil Uzi Vert, the album on paper seems like the perfect recipe for a masterful rap album, but the way these guests are used just play further into Tyler, The Creators musical prowess. A prowess he uses to display the complex emotions behind IGOR so that by the end of the album you'll feel that you were at the center of a heartbreak yourself.
"EARFQUAKE" is the second song on the album, one that sets the stage for the story of loves troubles IGOR will chronicle throughout is approximately 40 min run time. Stating "'Cause when it all comes crashing down, I'll need you." Tyler sets the stage for next song "I THINK" where he believes hes falling in love, and this time he believes its for real. The idealistic view of love can only last so long however, until the album explores Tyler's descent into heartbreak and misery, eventually accepting his feelings, and asking the person in question: Are we still friends?
Within 40 minutes, IGOR sets up, explores, and describes the emotional roller coaster of love for someone that doesn't love you back. It does this while solidifying Tyler as one of the most innovative artists in the industry, with the music industry as his canvas. Music couldn't be in better hands than those of Tyler, The Creator.
If you haven't listened to IGOR yet, go on a nice walk, or find a place with no distractions and experience the new sound of modern music.
About the Contributor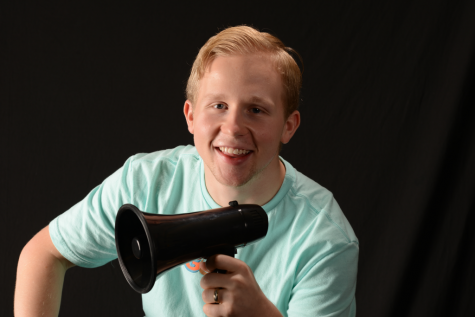 Trevor Schwab, Chief Editor
It's all fun and games until the colleges I applied to find this profile.