Gregory Page: The Man We All Love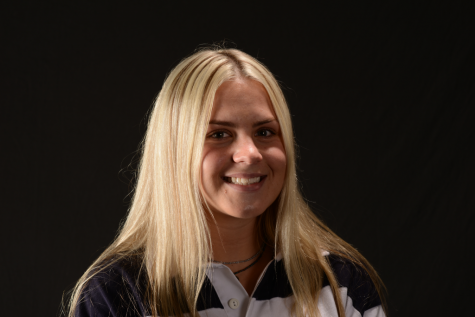 More stories from Lauren Rusnell
Greg Page is the most interesting person you will ever meet. He has an energy that can hype up an entire crowd. His spirit animal is a bear, however, Greg describes himself as a nice bear, more of a polar bear. Greg loves to munch. Some of his favorite mid-night munchies are hot cheetoes and a good chocolate cookie. One of Greg's favorite activities to do on the weekends, or even in general, is being in the mountains. He loves canyon drives while listening to his favorite music. Some of his favorite artists are Blue Rain Boots, Hozier and Rainbow Kitten Surprise. Many of these bands are inspiration for his very own band.
That's right. Greg started a band with a bunch of his friends. Greg tells the story of how his band "Uinta" formed:
"We were at a friend's birthday party and his little brother had a drum set. We just started playing together and we actually sounded really good."
Greg plays the guitar and he is also the main vocals for the band. He writes all of their original songs. He mapped out his song writing process right there in front of me, starting with the overall idea or theme of the song. He draws three or four bubbles with main ideas in them on a piece of paper. He then gives himself two minutes to think of as many things as he can, pertaining to the main ideas, he does this for every bubble he draws. Greg then builds off of that to create a beautiful master piece. His major song writing inspiration comes from Hozier.
Greg has bid dreams for the future. He wants to start a non-profit humanitarian organization. He hopes to see the world while helping people in need. He is a very musically talented young lad. He plays the mandolin, banjo, recorder and has incredible vocals.
Greg's hero is his older brother. When asked why, he gave us the cutest response:
"He's married and just lives a very happy life and i look up to that a lot".
If you haven't had the opportunity to meet Greg i would advise you to immediately. He will surprise you with his wit and ability to make you laugh constantly.
About the Contributor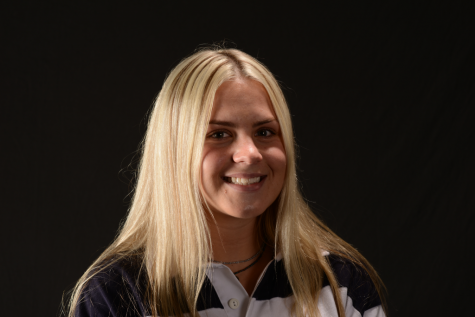 Lauren Rusnell, Journalism Writer
If you're not obsessed with your life, then change it.