Roy stuns Davis in Region 1 showdown
More stories from Andrew Barker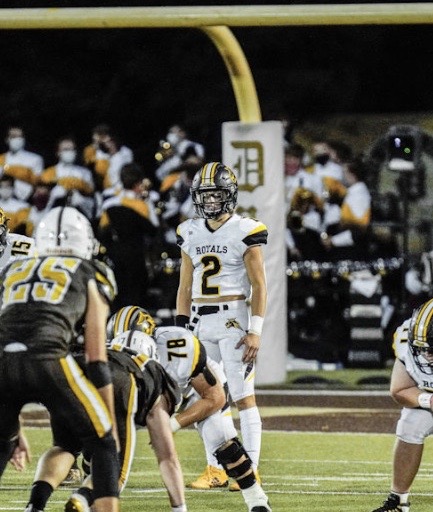 Davis took on Roy high school last Friday, September 18, for their Homecoming game and unofficially for the region title. Both teams coming in undefeated, you could easily say it was going to be a great game.
Throughout the game, Davis and Roy kept a very close score and both answered each other with points on the board every series. Heading into the 4th quarter Davis was up by 9 points making it 40-33, to start out, Davis scored a touchdown to intentionally seal the game. With 3 minutes left, Roy had the ball and scored, making it a 7 point game. Roy went for the onside kick but overshot it and left Davis with the ball to finish the game. With 2 minutes left, Roy caused a turnover and they took it down and scored. With the score at 47-46, Roy went for the win and scored with a 2 point conversion to win the game, and ultimately take the region title. Roy advances at 6-0 win record and Davis falls to 5-1.
I had the chance to interview Chance Trujillo, Davis High's starting quarterback, on his emotions in the 4th quarter of the game.
He answered with, "A lot goes through your mind when the game could slip through your hands at any given moment, so I got to make sure to keep my composure til the clock hits 0. You can't let the pressure and anxiety affect you in a situation like that, or that's when you lose confidence and focus. I don't know if you would say that the pressure got to me, but I think you could say we thought the game was over with there only being 2 minutes left in the game and is being up by 2 scores."
Both teams competed and matched so greatly and hopefully we get to see a rematch later in the playoffs to see a great game again!