Game Day Thoughts With the Davis Volleyball Team.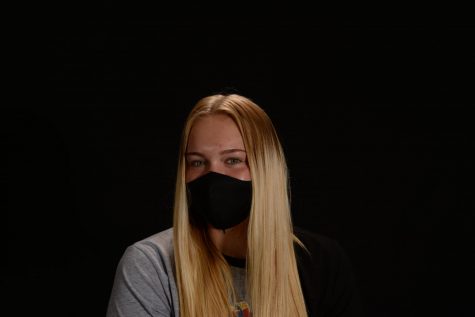 More stories from Grace Clark
Tuesday's and Thursday's are always big days for the Davis High Volleyball team. This week, they faced off against the Weber Warriors and the Northridge Knights.
Tuesday evening, the girls dominated the visiting Warriors winning in only three short sets. As the season progresses, the girls continue to get better and better in every aspect of the game.
Lauryn Arnold, senior middle blocker on the team said "Both games I felt we were super hyped and had really good energy. We played so well as a team and came together and played our hearts out."
Despite their efforts, the team lost their game on Thursday to Northridge in four extremely close sets.
"We started out pretty slow and by the time we got going and connecting we were pretty far behind. We ended up only losing by two in what is considered overtime. We came back stronger and were playing super well together, we just weren't all doing our part," said sophomore outside hitter, Aubrey Neilson.
It was a tough loss for the girls who are trying to take the region title this year. Even with their loss to Northridge, the region championship is still within sight for the team.
The girls are currently 11-9 in their overall standings and 4-3 in the league standings putting them at fourth place in the region. Next Tuesday, they will play against Roy, who they have beaten before at the beginning of the season. They will also play at Fremont on Thursday.
Senior outside hitter Katie Corelli says "It is a really big game for us, we lost to them the first time we played them this season. Fremont is good, but I definitely think we can beat them if we work together and play our hardest. I just think we need to get over the label that Fremont is the best because they clearly are not."
It is a highly anticipated game for the girls and their coaches, if they win against Fremont, it will only boost their chances of taking the Region championship.
About the Contributor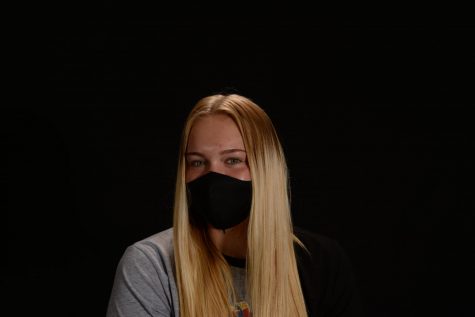 Grace Clark, Writer