DHS Volleyball Team's Eventful Week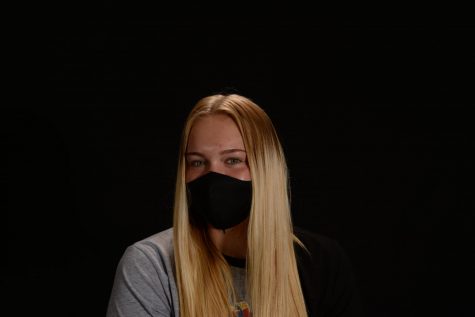 More stories from Grace Clark
Last week the Davis High girls' volleyball team took on the Weber Warriors and the Northridge Knights. The girls won both games and played lights out against Northridge.
Despite being favored because of their previous win against Weber, playing the warriors was rough for the Darts. Although they won the first two sets, they fell apart in the third set and ended up losing. However, they came back during the fourth set with a change in the lineup and won the game. Weber was an expected win for the girls because they beat them in their home game earlier in the season.
"It was a rough set, there's no sugar-coating it. We fell apart. Our passing was all over the place and we couldn't put a ball down. We were a completely different team. Luckily we bounced back and won the fourth set." said Haley Waters.
The girls played amazing against Northridge which resulted in a big win for the Darts. Katie Corelli, senior outside hitter says that Northridge was a big win for the team.
"Northridge was a big game for us because we won in three sets. Last time we played them, at Northridge, we lost in four." said senior outside hitter Katie Corelli.
This win against Northridge for the Davis High volleyball team moved them up to 10th place in the state for all 6A teams giving them a solid spot in the state tournament. The girls have another big game this week. Tuesday the Syracuse Titans will be coming to Davis and the girls are hoping to bring home a win.
"I definitely think we can beat Syracuse, we are a really good team and if we play together and everything comes together, we will win. Sometimes we just get so in our heads that they are the better team that we come out playing scared. I am confident that if we work together and each do our part, we will win." said Cierra Limb, senior libero/ defensive specialist.
Hopefully, the girls can beat Syracuse as they inch closer to the State Playoffs next weekend.
About the Contributor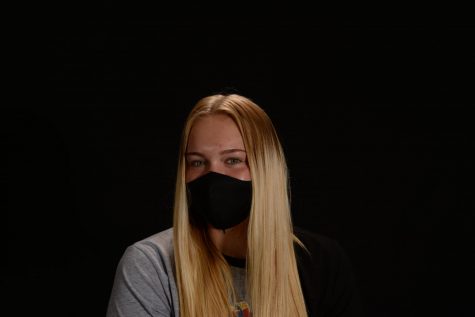 Grace Clark, Writer