What's the deal with fitted flat brim hats?
More stories from Connor Dezember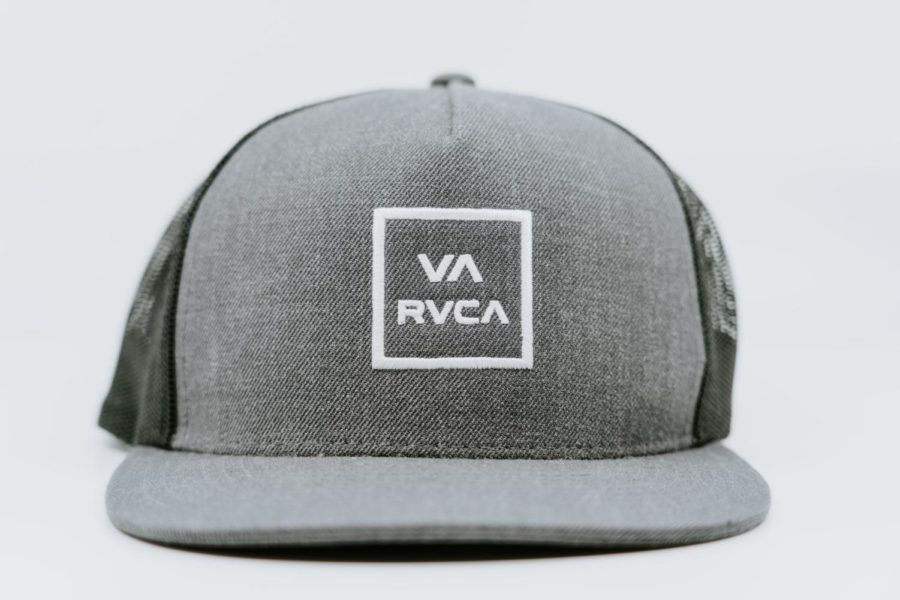 As of recently in the past year or so, fitted flat brim hats (usually sporting baseball team logos) have risen in popularity, more so with special logos, colors, and designs. But why? 
A classic New York Yankees fitted cap is about as culturally relevant as you can get when it comes to headwear. Navy blue crown. Navy blue visor. White "NY" logo. Gray or green under visor. Aesthetically, it's simple and nearly perfect. 
One day, in May of 2019, Justin Farnham who works at Hat Club in NoHo, was presented with an idea to make a "pink bottom" (under visor) style Yankees cap with a faint pink under visor by his close friend Darius Drumright. 
It was meant to be a tribute to Drumright's mother, who passed away from breast cancer, and it featured a 1996 World Series patch, a nod to his birth year. 
The hat started out as a friends-and-family item, but soon the idea started to catch on with the local crowd. Hat Club NoHo's store front released a full pink bottom collection to the public in October of 2019.  
Some of their customers doubted the longevity of the pink UV styling, but when they dropped the collection on Halloween, customers lined the block for the style. 
"I got the call from my guy Wiz at the NoHo store. I was on the train, and he was like, 'There's 100 people outside.' I knew stuff would get pretty popular, but never to the extent that it is now," says Farnham. "I think that first 100 people in line for something that I had made, that was the moment that I realized this could be really big." 
From there, hat companies releasing the standard 59fifty in new color schemes. Imagine a Dodgers or a Yankees hat in red instead of the standard blue. 
From there we got side patches, which added to the popularity even more so. The side patches had either an all-star game/logo and year or a world series year with the logo with the color scheme of the hat. 
From there these companies started using old team logos with even more color schemes. 
With these hats coming out very often (hatclub usually has multiple drops each week, and myfitted having a drop almost every week) these are starting to become collector items are starting to come into the sneaker level of people who buy them. 
"Flat brims are icky, stick them on a fitted base and you straight up just look like a strangled duck or a twelve year old boy", said Hallie Kinsley 
"Unless you have kids or play baseball even normal baseball hats don't really make sense to me not gonna lie", said Nick Arancibia 
"I love them, I don't buy them that often but they're a nice thing to have. I don't understand the people who don't watch, like, play, or even play baseball. I also try and stay away from the people who don't curve their brims, immediate red flag", said Connor Dezember 
These hats are most popular among teenagers and millennials, especially in inner cities. 
This is more than showing off your favorite baseball team, it's more of a fashion item, something to coordinate a set of clothes to, or sometimes even around. 
Nobody knows if these will rise in popularity or if they'll eventually fall off, but they seem like they're only going to rise and will probably get to the point of sneakers. 
About the Contributor
Connor Dezember



Taking journalism once again.  My undiagnosed adhd and dyslexia really does make this all a struggle.