Davis High theater's first performance of the year: Our Town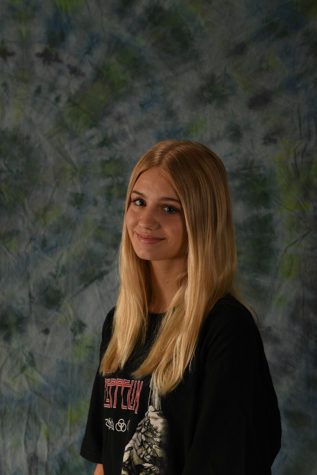 More stories from Laine Blaser
Davis High theater's first performance of the year: Our Town Davis High School's outstanding and talented theater department is ecstatic to perform their production of Thornton Wilder's Our Town on October 25th-29th. Our Town is a lively, metatheatrical drama that follows the life and death of a small-town American family living in Grover's Corners, New Hampshire.
The cast of Our Town has challenged their acting abilities with this production. Part of Our Town's captivating uniqueness is its use of pantomime, and lack of props. This makes out for a very special show to watch, engaging in a rare theater experience.
"I would tell the audience to come with an open mind, and don't be afraid to use their imaginations," says Kat Wall, who plays Rebecca Gibbs in Our Town.
Kat Wall is one of the actors who has helped Our Town come to life. Her character, Rebecca Gibbs, is a fun and quirky little girl. She is the daughter of George and Emily Gibbs, whom the play revolves around.
"Rebecca is childish and silly, she's the light of the show." Wall states. Despite Rebecca's light-hearted spirit, Our Town goes beyond a play about a happy, growing family. Our Town touches on deep and resonating themes such as appreciation of the human experience, and realizations that come after death.
The cast of Our Town and the rest of the Davis High theater department has gone above and beyond to prepare for this show, and they are excited to share their growth with their audience.
"I've loved getting to know this new group and growing as an actress," says Wall. Our Town is a fantastic introduction to the actors in the 2022 Davis High theater department. Performing a lesser known and highly demanding show greatly reflects the dedication the Davis High theater department has to their craft.
Coming to support the Davis High theater department never fails to be worth it. Our Town is sure to not disappoint, and the incredible writing paired with these aspiring and gifted actors will create an unforgettable show.
About the Contributor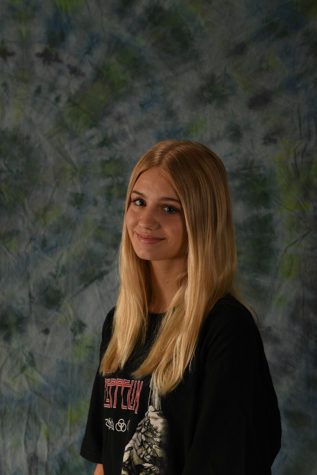 Laine Blaser, Writer
My name is Laine Blaser, I'm a senior. I like listening to music. My favorite band is Beach House.