DHS Seniors: excited for the next chapter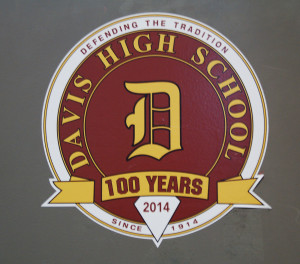 2014 is a big year for seniors of Davis High School. Graduation, moving out, an LDS mission, college, etc. are among some of the new things happening for graduating students. As seniors patiently wait for the exciting times to come, they reminisce over the past semester.
Caden Welk, a senior at Davis, said, "I feel like [this year] is going super fast. It's kinda weird cause it feels like I've been at high school forever but this year has just gone really fast.
Major life decisions appear to every student as they graduate high school. One of the biggest decisions is selecting where to go to college. This experience can be a difficult or fairly easy experience for students. Welk said, "I think [deciding on college] is pretty easy, but I didn't explore many options; I just knew what I wanted to do, so I went with that path and we'll see how it goes."
Although the future may seem uncertain, many students are eager for what's to come. Addison Martin, also a senior, said,  "I'm so excited to move on… high school's been lots of fun, but I'm so excited for this next chapter."
With new experiences coming up very soon, students feel it is important to "try and live out the moment more" with their experiences in high school, as senior Stephanie Gardiner said. Gardiner also said that even though high school has been great, she's excited to "move onto bigger things."
With one semester down and one more to go, seniors should remember to keep up on their grades even though "senioritis is totally real," as Gardiner commented.