Frozen vs. Tangled: Which Disney movie is more beloved?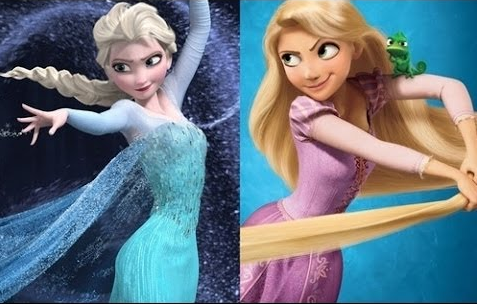 Disney's Tangled and Frozen are two movies that are often linked. Tangled depicts the story of Rapunzel, a teen whose "mother" locked her in a tower for eighteen years until she ventured with Flynn Rider to see "the floating lights." Frozen is the story of two princesses from Arendelle who have to deal with an unexpected and intense winter that covers the kingdom.
Sophomore McKenzie Hall said that between Frozen and Tangled her favorite was Tangled.
"I like the storyline better and that there's more of a moral to the story…Don't be afraid to get out of your comfort zone, and that you are your own person and no one can hold you back." The moral of Frozen is that familial love is a strong power.
It seems that Frozen has become more popular than Tangled. According to www.variety.com and www.the-numbers.com Frozen has done better in the box office than Tangled.  When asked which movie she thought was more popular Hall said, "Frozen. It's gotten a lot of hype…I don't know. I just think it's funny. It appeals to both boys and girls."
Elsa and Ana in Frozen are the two princesses of Arendelle with distinct personalities. Elsa keeps to herself because of her strong ice powers that inadvertently harmed Ana.  "I think she… wants to be independent, [but] she's too scared and she's hesitant but I like that she is ok to be on her own and just be independent," Hall said about Elsa. Ana, on the other hand, loves being with other people and she has a funny sense of humor. She is also very genuine and calls things as they are. Rapunzel in Tangled is very brave and artistic and outgoing. Her adventurous side is evident in her decision to leave her tower-the tower she's never left before- with Flynn Rider. Out of all three characters Rapunzel and Ana are the most similar because of their shared bravery.
Based on the elements of a great movie-plot, setting, characterization, theme, and visuals-Tangled is better than Frozen. The plot of Tangled has more distinctive and plot driven scenes. Tangled also has a stronger character development. Rapunzel's hobbies and her relationships with others are more realized than Ana and Elsa's. The bond between Elsa and Ana is a strong part of Frozen but little else is known about the two sisters and their relationship with others. Tangled and Frozen both have memorable and beautiful visuals and setting. Frozen does have a stronger and more unique moral but Tangled has four out of the five essential parts of a great movie and Frozen three.