Summer playlist preview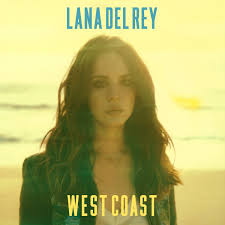 Spring is that transitory time, where music from winter fades away and new music, almost happier music, comes onto the scene. New songs will come, and along with them, new playlists.
Ariana Grande recently came out with a new song, Problem, featuring Iggy Azalea. This song is an upbeat,  in your face, kind of song. The song, seemingly an ode to Jay-Z's 99 Problems, has lines like "One less problem without ya," and the most obvious likeness to Jay-Z's song, "I got 99 problems and you won't be one." Problem will be an awesome addition to any summer playlist.
Iggy Azalea, not only features in Ariana's song, but also has a new album out: New Classic. Her song Walk the line is filled with fast verbiage that drives the song forward. Fancy is also another song that is already popular in the charts. Azalea's rap skills are impressive, especially in the female rap category, and would fit well in a summer, or any other playlist.
Pop Psychology is the newly released album from the Neon Trees, an alternative group that has gained a massive following in the past three years. Pop Psychology is dense with personal songs from frontman Tyler Glenn, who spent the last several months finding himself and writing songs. The entire album is full of songs that would fit perfectly into anyone's playlist, including Love In The 21st Century, Sleeping With A Friend, Unavoidable, Living In Another World, and First Things First.
Lana Del Rey's West Coast brings a catchy, yet soothing vibe to summer. This single is a precursor to an album that will come, hopefully, in June. This album is sure to be full of classic Lana Del Rey styled songs, with clever lyrics loaded with meaning, and delivered in an addictive melancholy tone. It will be a must-buy for summer.
Bea Miller, a previous contestant on the american version of The X Factor, has recently released her debut EP Young Blood. Miller brings a youthful, but experienced sound to her music. With anthem-like songs that boosted her to the top of the pop charts, and a fresh look, Miller's songs are a welcomed sound to most.
For a poppy, optimistic side of rap, newly popular duo, Karmin, have released Pulses. This album is full of upbeat songs where frontwoman Amy Renee Heidemann spits out creatively happy lyrics, but in a street-style rap tone. The contrast between Karmin and Iggy Azalea, as well as all the other artists on this summer playlist, will add a dynamic that will be entertaining throughout the summer.