Elon Musk and the genius of stupidity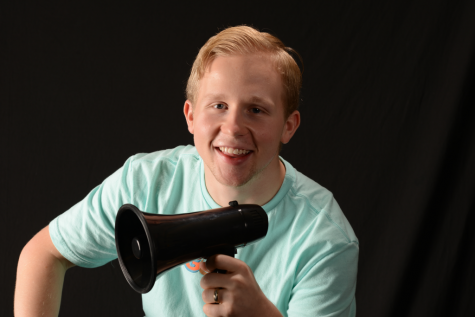 More stories from Trevor Schwab
Elon Musk has risen from the unknown to the merely worshiped in a matter of years. Many compare his social media antics to that of Donald Trump or Kanye West, and a select few are even calling for his resignation from the very company he founded. Today we will analyze whether Mr. Musk is a verified genius, or if luck just tends to be on his side.
Musk is no stranger to unconventional business models and practices. After selling out of hats for his "Boring Company", Musk announced that his company would no longer be selling apparel, but flamethrowers. Many saw this as merely a publicity stunt, but when the pre-orders began rolling in and sold out in a matter of days, many wondered how he would be able to build the weapon, which is banned under the worldwide Geneva convention along with chemical weapons and such. Yet when people opened their Flamethrowers months later, what they were greeted with was a fulfillment to his promise. With the insane boost in publicity the spectacle of Elon Musk and his flame throws would serve to thrust the founder of Tesla into the public eye, something that would hurt his public image and companies as time went on.
Elon Musk tweeted a few weeks ago that he was thinking of making Tesla private at $420, as soon as this tweet began being viewed, Tesla stock increased by 6%. Despite what was in the end an actual positive act for his company, the Tesla board of directors is urging him to refrain from tweeting. However, this is not Mr. Musk's first social media offense in the eyes of the Tesla board of directors, earlier this year when a Thai youth soccer team was rescued from a cave, Musk devised a method of saving the children in what he believed to be the best way possible, yet it was not used. Musk's anger in the use of divers and not his method when saving the team boiled over to a twitter argument with one of the rescuers in which Musk called the man a "Pedo guy" without any explanation to his claim. For Tesla shareholders and board members, this would be the beginning of a rocky couple of months that frequently saw Musk's actions get the company in hot water.
What would prove to be the final nail in the coffin was when Musk appeared on internet personality Joe Rogen's podcast last month, when discussing if Musk had previously tried any drugs, Rogen presented him with a cigar filled with tobacco and Marijuana, commonly known as a "blunt", which is legal in California where the podcast was recorded. Musk then proceeded to smoke the cigar, which was all being filmed. When the footage of Musk was posted online, the media was engulfed in everything Elon Musk. Memes were being posted without pause, and the Tesla board of directors were fuming with anger. Outcries for his resignation began anew, with many citing Tesla's own policies of zero drug tolerance as proof of Musk's hypocrisy and argued that he should step down or be removed due to violating his own policies.
Many would argue that any publicity is good publicity, but in the tale of Elon Musk, his attention-grabbing actions lead to his forced resignation as the chairman of Tesla along with him having to pay a $20 million fine at the orders of the SEC. A divisive public figure, Musk has been hailed as an unsung genius and unstable psychopath all in the span of twelve months, yet as Tesla stock continues to rise after Musk's settlement with the SEC last week, many wonder if this is all simply according to plan in the complicated mind of Mr. Elon Musk.
About the Contributor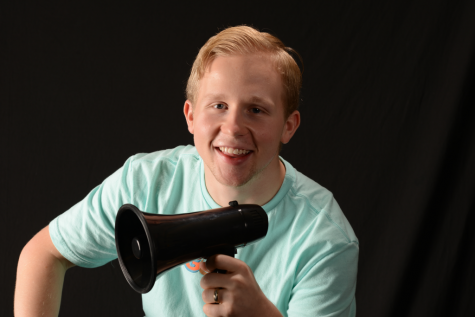 Trevor Schwab, Chief Editor
It's all fun and games until the colleges I applied to find this profile.