The evolution of the icon "Dartman"
More stories from Jaxon Tuft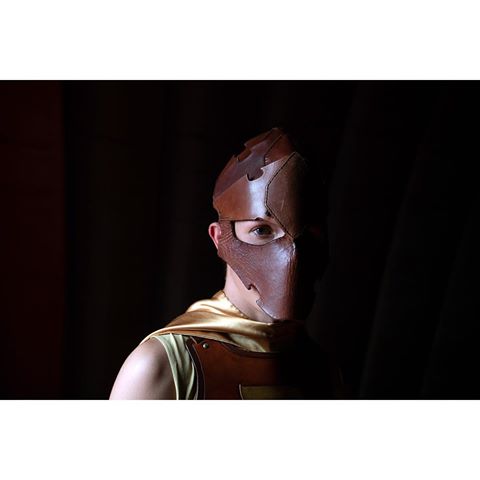 Dartman hasn't always been the sleek, simplistic, and stylish caped crusader we know him as today. He went through many, many interpretations before we ended up with the new practical design we have now. The Dartman of Davis evolved from a fuzzy oval with a horn into one of the most uniquely crafted, creative, intuitive, and formidable functioning mascots out there. Dartman has become one of, if not the best mascots The Beehive State has to offer. Regardless of the fact he managed to become the ultimate personification of the nigh impossible to represent fiercely: Davis "Darts".  This unprecedented evolution is what will be briefly discussing today.
Dartanian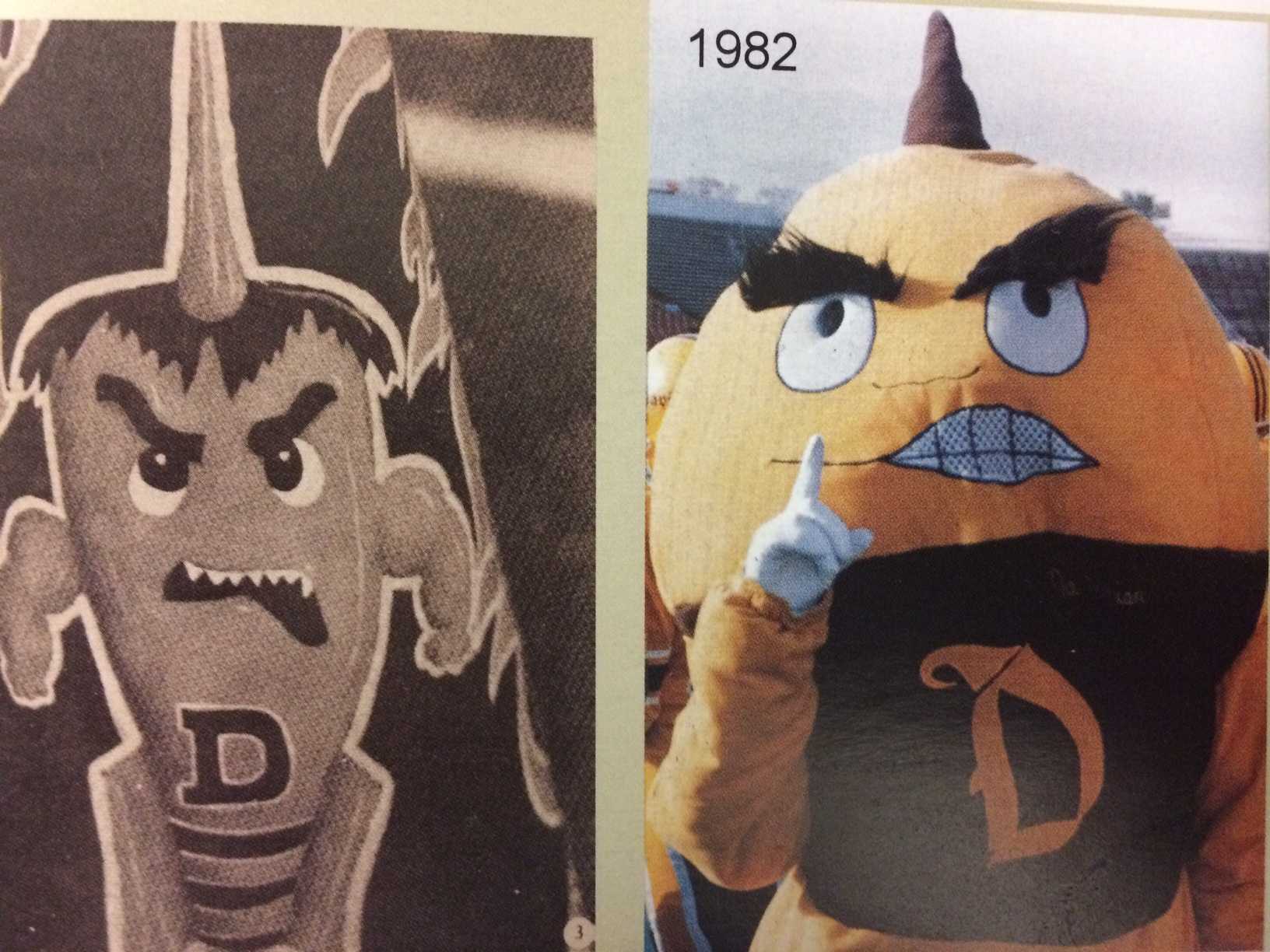 Some of the oldest interpretations of Dartman where the classic pill shaped "Dartman" who was fondly given the name Dartanian (being possibly the only reasonably normal name relating to darts in any way). He was only really a basic character to appease the demands for a mascot for an oddly dart themed high school. Not to bash the artistic minds behind these early variants but it will not be until later that Dartman is really looked at with a visionaries eye and developed into something as uniquely creative as he ends up becoming. This interpretation is later used as an adversary to the current incarnation of Dartman in various promotional materials and productions for assemblies. "You either die a hero, or live long enough to see yourself become the villain" -Harvey Dent,
Poor Dartanian, oh how the mighty have fallen.
Rebirth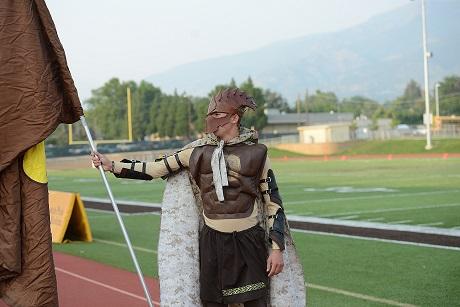 Dartanian's demise came at the hands of vandals who broke into the cheer room and utterly destroyed the infamous suit, Davis High's beloved mascot was declared MIA from that time on. It wouldn't be until the 2011-2012 year another would take up the mantle. The Dartman finally emerged in the flesh rather than only a concept character seen throughout Davis promotional material. The Dart Knight himself was born. The Darts had a mascot again.
The Dartman again went through many adjustments after the first knightly incarnation of the character. After much trial and error The Dartman had been arguably perfected, dawning a cowl that is surprisingly unique and iconic. Ultimately separating Davis High's Dartman from the rest of the weird furry competition. As it is important to get an outsiders opinion on the subject we found a student from another school in the division to say a few words. When asked regarding Dartman's drastic design changes throughout the years, Clearfield student Aubrey Stone stated; "It makes more sense to have your guy in that costume instead of the fluffy one because you guys are the Davis Darts not the Davis attack of the fluffy minions. It just looks a lot cooler." It is very unlikely anyone could have said it better. Dartman's come a long way from his very humble beginnings. This transformation gives much a reason for the Darts to be truly proud to have The Dartman on their side.