This group of Davis students reject the norm and find their own way of thinking; find out how to join them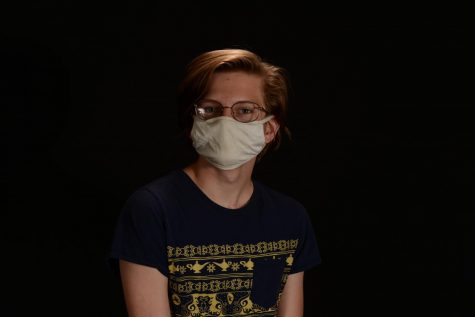 More stories from Aiden Morton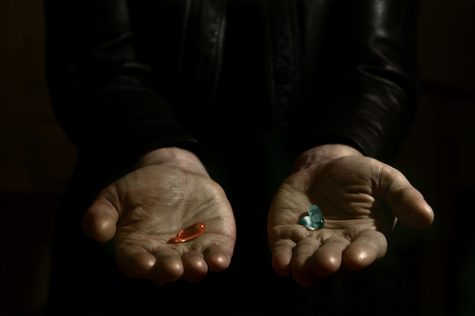 Have you always thought differently than others?
Do you challenge ideas instead of bowing down to others' way of thinking?
Do you want to find yourself with the help of a supportive group of people?
Or do you just want help swallowing the red pill?
Philosophy Club is for you! Every Thursday after school, the group meets in Mr. Borup's room and engage in deep conversations about different philosophies and the different interpretations of this world we live in. Here is an interview with Ethan Adler (club leader) to help you get a better idea of what the club is like: 
"Philosophy is a way of thinking, a way of thinking more critically. School teaches us the 'whats', but philosophy teaches you the 'hows' and 'whys'.  I think this club can gain a lot from this club. A lot of people say that teenage years are for discovering who you are. I disagree. I think it is about discovering who you want to be. This club can help you find that. Our meetings are usually pretty free-form. We discuss different philosophical ideas, study philosophers, dissect religions, or any of the wide variety of topics that philosophy contains."
People might be hesitant to share their inner feelings with a group. When asked what he thought about that and if he thinks it takes guts to be a philosopher, he replied with this:
"Philosophy is usually seen as a personal activity. Something that you do by yourself. It takes a lot of guts to share your perspective on deeper subjects. Religion is a HUGE part of society that is very public. It takes guts to poke holes in different religions and share what you think."
He was then asked if this club has made him see the world differently. He had this to say:
"The point of this club is to dissect your beliefs and put them under a microscope. We want to see the world differently. I think people should join this club to analyze the world and learn to challenge every day ideas that people take for granted. We welcome any new members with open arms, and I hope we can see more people joining in the future." 
Ethan has a lot of opinions that don't fit the norm, and he isn't afraid to share them. He is very passionate and welcoming, and he hopes you give Philosophy club a shot. Meetings are held every Thursday in Mr. Borup's room. If you are interested, no need to sign up, just come to a meeting and see if it's for you! 
About the Contributor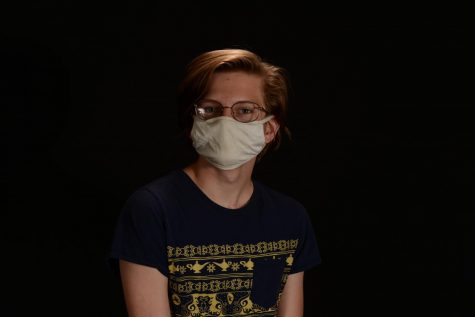 Aiden Morton, Writer/Editor
The official Gushers Instagram account follows me.