Trey Baggett: The Blonde Bullet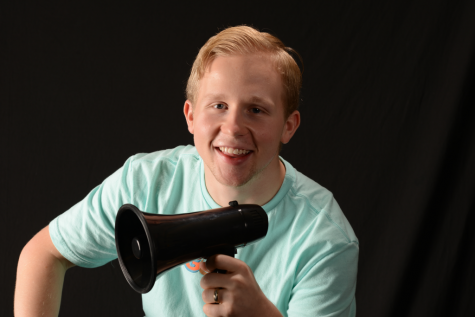 More stories from Trevor Schwab
The Blonde Bullet, white lightening, that football player with long hair, what do all of these names have in common you may ask, well these are all nicknames I made up five minutes ago to try and encapsulate the man, the myth, the legend that is Trey Baggett. From the beginning, Trey was not merely an adopter of the sport we know as football, but he was born into it, molded by it, in fact his father played football as well. While the majority of people know just how indispensable Trey has been to our hyper successful football team, many don't know much about the person under the helmet.
While not practicing or out on the field, Trey spends his free time playing Xbox, citing games such as Call of Duty: Black Ops 4 and Fortnite as the games he spends the majority of his time on. The other look into his personal life that he revealed was the reasoning behind his long hair, a staple of his image. When asked about the reasoning behind his hair style choice, he responded that he felt he was able to pull off long hair better than short hair, no proverbial or other hidden reasoning to it.
One thing that Trey was very adamant about was the importance of teamwork, especially if a team wishes to be as successful as our very own boys football team has been this year.
"Teamwork is %100, if there is no teamwork, there is no team success."
Trey wasn't specifically talking about the specific times when the team is actually playing on the field, as he said that teamwork on and off the field was the only guarantee to success. These claims by Trey have been validated in just how well the football team has performed this season. From Trey's heroic antics as our star wide receiver, to the entirety of the teams success as a whole, these young men have proven just how important teamwork can be.
Off the field, Trey loves to relish in the spotlight that comes after a huge performance, yet despite this he is one of the most down to earth people I have met. Unlike many high school celebrities, Trey doesn't give off the vibe of some untouchable deity or hugely imposing figure as many tend to. Trey is a man of the people, someone that you could sit down and play Xbox with, never knowing that this man is an entirely different beast on the field.
In conclusion, Trey is no man of mystery, but a man that has proven that teamwork and dedication are some of the key factors to being successful in life, no matter the sport or situation. Hopefully in the future we may all be a little more like Trey.
The transcript of the interview with Trey is available below.
Q: What got you into football?
T:My Dad played football
Q:What do you do in your spare time?
T:Xbox, BO4, fortnite
Q:How does your long hair effect you on the field?
T:Gives confidence
Q:What inspired you to grow out your hair?
T:Always like long hair, feels like I pull it off better that short hair
Q:How has your on-field performance effected your social status?
T:When I have a good game, a gain a confidence to get through the next week
Q:What colleges are you interested in going to?
T:Anywhere willing to give me a shot
Q:How important is teamwork on and off the field when trying to have team success?
T:100%, if theres no teamwork, theres no team success
About the Contributor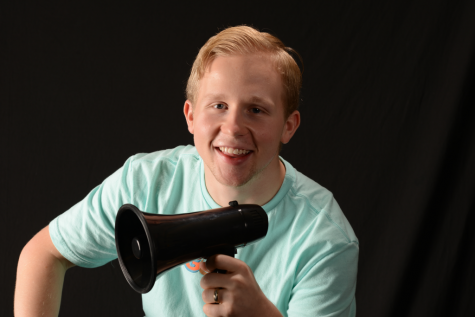 Trevor Schwab, Chief Editor
It's all fun and games until the colleges I applied to find this profile.