DISNEY-FLIX? Disney is making their own streaming service; here's what we can expect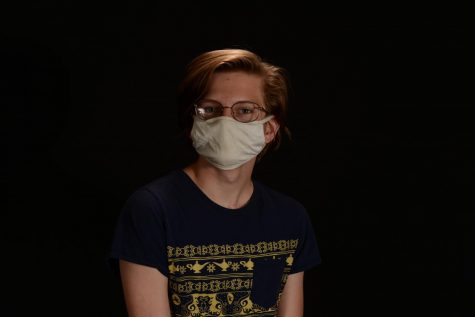 More stories from Aiden Morton
When Netflix released their streaming service that allowed people to watch hundreds of hours at a low monthly price, entertainment was forever changed. Now, the biggest name in the entertainment business is attempting to dethrone Netflix as the king of streaming: Disney. All of Disney's content that is currently on Netflix will be gone by the end of the year, they have announced a slew of exciting shows, and Disney's recent purchase of FOX will give the service a library that may not rival the quantity of Netflix, but will most definitely surpass it in quality. This is a competitive move. There is no doubt about it. If Netflix doesn't fight back, this could spell the end of Netflix as we know it.
What do we know about this service though? Here is a list of the currently announced exclusive original content:
THE MANDALORIAN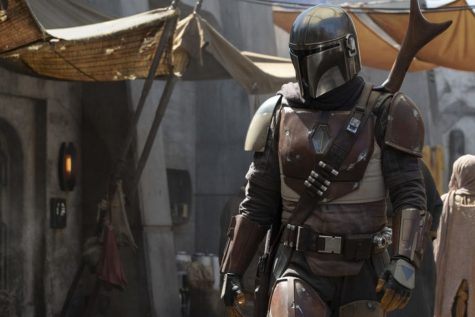 Jon Favreau has a pretty stellar track record, (Iron Man, Elf, 2016's Jungle Book, Chef, etc.) so I expect nothing but the best from his new Star Wars show that follows a rouge bounty hunter. The series is said to be similar in tone to Rouge One and Firefly. This is what will sell the service for most people. I am beyond excited for it, but I am most hyped for this next series…
MONSTERS INC ANIMATED SERIES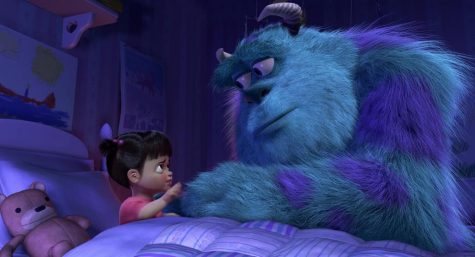 Monsters Inc is one of my favorite movies of all time. The idea of an animated show based off of it is… it's very good. A fully CGI show would be preferable and amazing, but that would cost a lot. A flash animated show seems more likely, and I wouldn't mind too much. I wouldn't be mad, just dissapointed. (Also I need more Boo in my life.)
BUCKY AND FALCON TEAM-UP SERIES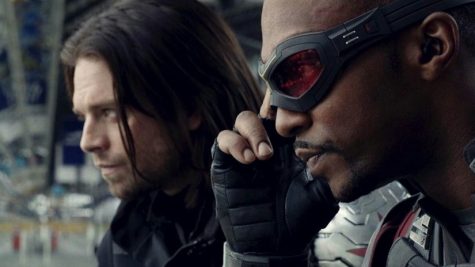 This is the one show announced that would be hard to mess up. The chemistry between Sebastian Stan and Anthony Mackie is perfection in Civil War, so a mini-series starring the duo seems like must-see TV. We know very little about this show, but it is being fast-tracked and will most likely come out in late 2019.
VISION AND SCARLET WITCH SERIES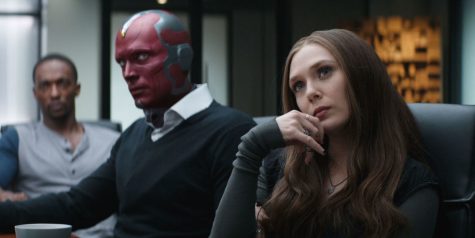 We know even less about this than the Bucky/Falcon show. All we know is that it stars Elizabeth Olsen and Paul Bettany. That is all. It will likely be romantic in nature due to their relationship in Civil War and Infinity War.
HIGH SCHOOL MUSICAL SERIES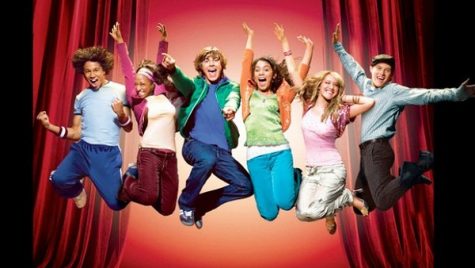 The Disney Channel Original Movie that became a phenomenon is coming to your television sometime next year. It is not likely that the original cast will return. The series will be in the form of a documentary (think Glee) and feature both original songs and the tunes from the original movies. It is also filming in Utah!
LOKI MINI-SERIES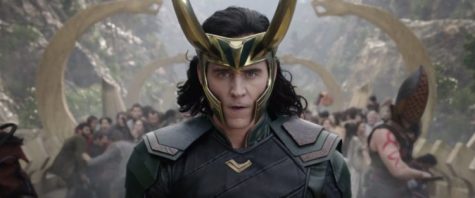 Loki has been a favorite among fans since his debut in 2011's Thor. He was the villain in Avengers, then he was good until the end of Thor 2 when he took over Asgard, then he was a good boy in Thor 3 until he met his end(?) in Avengers: Infinity War. It is unknown if he will be revived for this series or if it will act as a prequel, but it should be excellent no matter what.
NOELLE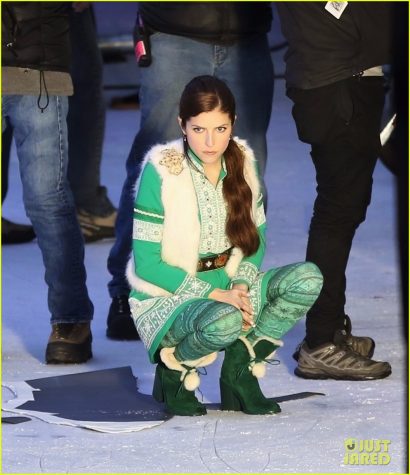 Anna Kendrick stars in this original Christmas flick about the daughter of Santa Claus. Bill Hader, who is always great, also stars. This one is already filmed, so expect it in November 2019.
SO. MANY. REMAKES!
Peter Pan, Lady and the Tramp, 3 Men and a Baby, Father of the Bride, The Parent Trap, Honey I Shrunk the Kids, and The Sword in the Stone are all getting live-action movies while The Muppets, The Mighty Ducks, and High Fidelity are getting new lives as series'.
SO. MANY. BOOK ADAPTATIONS!
Timmy Failure (also filmed in Utah), Stargirl, Don Quixote, Flora and Ulysses (a personal favorite), and The Paper Magician are becoming movies as well.
There is a lot to look forward to that is coming to this service. Do you think it can rival Netflix? Will you be signing up for this? Let us know in the comments below.
About the Contributor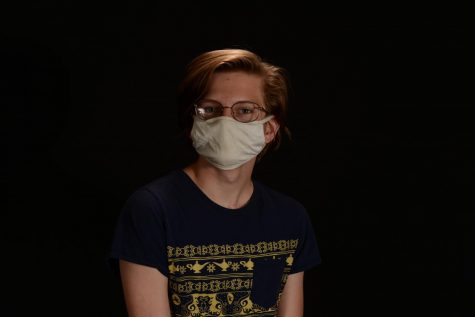 Aiden Morton, Writer/Editor
The official Gushers Instagram account follows me.