The food drive is more important than you may realize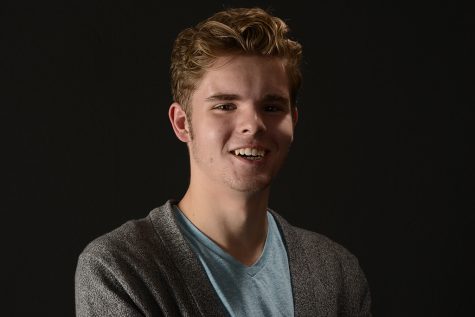 More stories from Scott Swain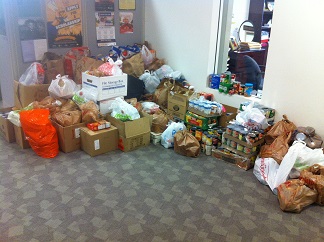 For about 10 years, Davis has held an annual food drive around this time of year. Unlike many food drives where the food goes off to someone you may never see in your entire life, this food drive is for kids our age in our community. It is an immensely important event, and they need all the food they can get.
The food drive has officially started and it ends on November 15th. Any food is appreciated, but a specific food items (including canned tomatoes, canned corn, taco seasoning mixes, and evaporated milk) are especially wanted to build the student packs. You can request this list from your home room teacher.
Before we go into the specific details, many may be wondering, "What do I get out of it?" That's probably the wrong motivation for a food drive, but it's a good starting place. Regardless of morals, the school is providing multiple incentives to get students to donate. DHS counselor, Debbie McDonald, was able to give lots of information about the drive.
"Our principal has agreed that if we reach our goal, which is fifteen thousand food items, the day before Thanksgiving break, students will get an extra-long lunch… and the classes that bring in the most cans, of course, will get the long lunch with the entire school, but they'll also get a special treat."
Now that you have some interest in participating, here's why it matters so much. The food goes to Mountain High students that are struggling. There are people in our community, people that you may know personally, that need the food.
"They have a food pantry, and they put together a meal bag with the ingredients and a recipe card, and kids take it home and make their own dinner. A lot of them have parents that are working late or they have just a mom in the home and she's working, so I think it's a great benefit to our community and our kids," explained Mrs. McDonald.
You can make more of an impact than you might think. If each student brings eight items we will exceed our goal by over a thousand. Before you make the assumption that other people will find the motivation and that you don't have to, remember that they're probably thinking the same thing. Be the first. Set the example. Spread the word.
"Davis High School has been really instrumental in being able to keep our food pantry stocked," said Cheryl Richards from Mountain High.
Our donations matter, maybe even more this year than other years. Last year, our donations weren't as high as usual, so it's extra important this year that we make up for it.
"We recently had a visitor from the state food pantry executives and he said that this pantry is larger than some counties in the state of Utah and we reach a population that is not usually serviced by the traditional food pantry," said Mrs. Richards.
Because this food drive reaches people that generally don't benefit from food donations, it makes the food we donate more valuable. These kids wouldn't have food otherwise. As Mrs. Richards put it, "hungry students don't learn."
Whether it be to satisfy your competitive drive, give back to the community that raised you, to feel the Davis High pride, or just to get a long lunch and a treat, take the few moments to go through your family's food storage. Don't just donate expired goods or all the packs of ramen you own; they don't need that. What they do need is a little bit of time, motivation, and more than a bit of food.
Don't hesitate, just donate. There's no excuse not to.
About the Writer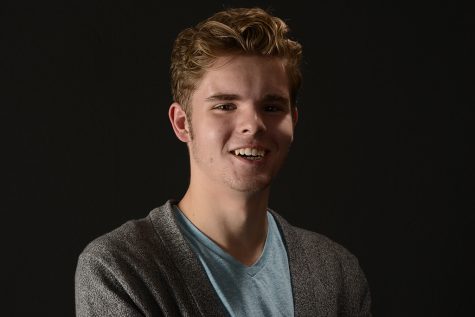 Scott Swain, Editor
I'm an avid writer, working for both the Standard-Examiner and the Dart. I hope to become an Actuary. I'm the director of the Bread and Cheese club, make...