Jeeping Jeff Williams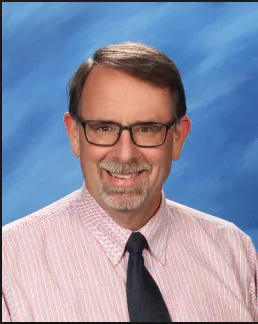 Jeff Williams was born in Salt Lake City utah and attended Granite High School; wich no longer exists. At the end of the 2009 school year, the school was closed. It closed on June 5, 2009. After multiple attempts to preserve the building fell through, It was then purchased for $11.6 million by Wasatch Developments and Garbett Homes for residential development, With plans featuring a mix of 76 single-family homes and commercial property fronting 3300 South in which the property were finalized in late 2016. In April 2017, the district began demolishing the abandoned school in preparation for a development Complex. However, former alumni can also purchase former pieces of their old school, such as bricks or windows.
Mr.Williams Graduated from the University of Utah with a bachelor's degree in special education and later a masters degree in educational psychology, which is a branch of psychology that studies children in an educational setting and is concerned with teaching and learning methods, cognitive development, and aptitude assessment. Mr.Williams college experience was rather lackluster. It consisted of School in the morning and then work in the afternoon and nights.
Mr.Williams wanted to work at a high school because, in his words:
"I enjoy working with students, i think high school students are choosing careers and it is funs to see the start of their careers"
His titles his philosophy as an administrator as "being present" he believes that students behave better when they are being watched. And he wants to make sure that there is always a supervisor watching over the conduct of students. Mr.Williams says he has learned some important lesson while being an educator, one of them being to always need  find out both sides of any story. So when there is conflict you can have all the information before coming to conclusions. Mr.Williams wants all davis high students to have a good work ethic and put in all the time it takes to become successful.
When he is not at work, Mr.Williams is a family man. He even says that his proudest accomplishment is being a father and a grandfather. He also is a lover of the outdoors, and his favorite way to explore and experience nature is through what he terms "Jeeping" which is essential four wheeling in a jeep. He loves jeeping so much his office walla has pictures of his jeep in various places.
In five years, Mr.Williams want to see our school continue to be the number one school in the state. He really enjoys working at davis high and feels like we are a great community of students and hopes to see us prosper and create an environment where any student can feel welcome and receive a good education. One lesson that Mr.Williams wished he had known when we was in high school is that your GPA is not as important as getting an actual education. We at Davis High are lucky to have an administrator like Mr.Williams, he is very educated and wants to do what's best for us students of Davis High School.