6ix9ine goes to jail; senteced 32 years-life
More stories from Elijah Williamson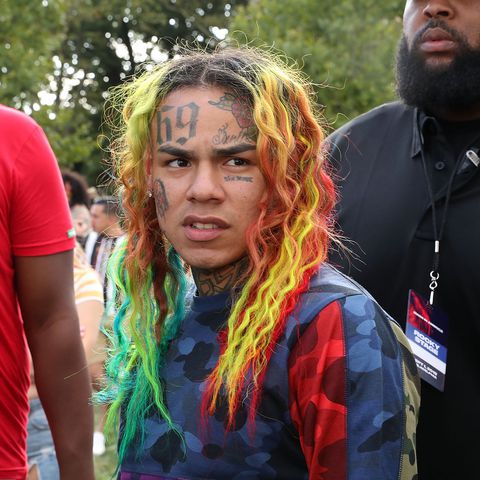 Popular rapper Daniel Hernandez, or professionally known a Tekashi 6ix9ine has been arrested. He was arrested on charges of racketeering, possession of firearms, and conspiracy to commit murder.
Tekashi got his big break with the music site SoundCloud. Tekashi has been called the "final boss of soundcloud rappers." He has a massive following and this news has brought an outrage.
When asked about whether they thought he was guilty, Jake Halverson had some strong words.
"No. He makes good music. It's unique, its so unique. His whole personality , his brand is almost better than Kanye's. His hair style is amazing, his hair coloring is mesmerizing. His choice of tattoos and where they are on his body, are revolutionary. When I heard him say "licky on my blicky", I knew I was listening to a genius. His "ugghhs" are so deep and powerful. To take him form us while he is just getting into his groove would be a mistake for years to come. The innovation he has brought to music in his short career is astonishing. This is just another case of a innocent rapper being taken off the streets."
Others however do not agree.
"He was proven guilty in a court of law, so, yes." said Jake Mills
Tekashi is trying his hardest to clear these charges. His attempts are not working however. He offered his whole bank account on bail, but that was denied also.