The Utah>BYU streak continues
More stories from Connor Finlinson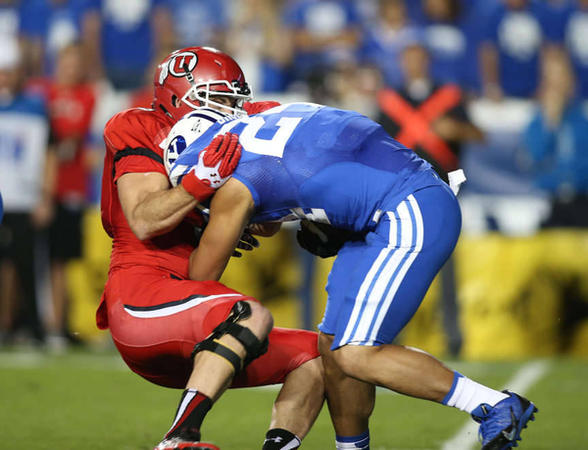 Just last weekend two large-school college football teams faced off in, what is sometimes called the Superbowl of Utah. For time in a year the Utah Utes took their home field against the BYU cougars.
The Cougars came out ahead early on and actually led the game 20-0 at halftime. It wasn't until later in the 3rd quarter the Utes took the wheel and fired up the crowd with two touchdowns, making it a game going into the 4th quarter.
The last quarter of the game Utah really took over with three more touchdowns to finish the game 35-27. What seemed to be a terrible defeat at halftime, was soon a greatly celebrated victory in Rice Eccles Stadium, and for all Ute fans.
"This game proves we only need one good quarter to beat BYU." said Elijah Williamson, an arrogant Utah fan.
With this win Utah continues what is now 8 year streak of triumphing over the Cougars.(aside from 2015 when the teams unfortunately never met for the rivalry of the state)  A self-proclaimed Ute Fan, Dax Pew, said the following:
"The Utah win streak is old enough to be baptized."
As the Utes continue to celebrate their streak it is certain there will be tension between fans and students of the schools and until the cougars can rise up against the Utes will continue to use their "Streak" as major bragging rights. Whatever the case may be we hope the teams will continue to meet and give the state of Utah exciting football for years to come.