5 Must Reads this Holiday Season
More stories from Megan Muirbrook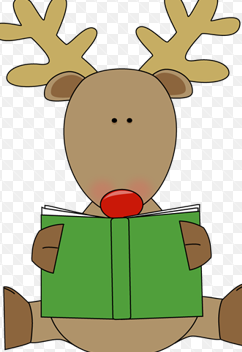 The Christmas season is here, and what better way to set the Christmas spirit than to settle down with a cup of hot cocoa and a good book. These are 5 novels that you are going to want to read this Christmas:
A Christmas Carol by Charles Dickens
This one is on every Christmas to read list ever, but for good reason. It is definitely one that everyone should read at least once in their life time.
2. Little Women by Louisa May Alcott
Little Women is certainly one of the most loved books out there, it's a heartwarming tale of romance and family. It is a must read for this holiday season.
      3. Ghost Story by Peter Straub
Now here's something spooky for your late night reading. This novel, set at Christmas time, is written in a way that the author builds the story with mystery instead of jump scares and gore. Even if you don't generally read paranormal stories, be sure to give this one a try, you will be thrilled that you did.
      4. The Night Before Christmas by Nikolai Gogol
The Night Before Christmas may be a "Children's book", but whether you are 5 or 95 this book never gets old. It certainly sets the mood for Christmas spirit.
5.  Top Ten Clues You're Clueless by Liz Czukas
This is a young adult mystery novel that is sure to keep you laughing out loud. It's charming, fun, and keeps you on the edge of your seat.