The Aftermath of Christmas break
More stories from Isaac Howard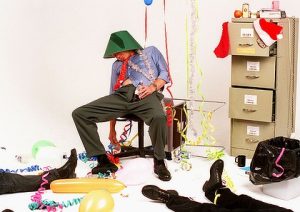 What did you do over the break, you might have gone out of town, you might have just stayed home and hung out with your family Either way you are probably not too happy to be back at school? everyone that i saw the first day back was very tired and in need of another day of break. It's hard to go back to school on a three-day weekend break but it is even harder to come back from the Christmas break because it is extra-long, and you get used to sleeping in and not doing homework.
Christmas break Is a little motivation for summer half way through the year and it is depressing that it does not go on for the same amount of time as summer break, but it still is a nice break away from school. I believe that the district should add one more day to the break because you go back to school the day after new year after you have stayed up all night waiting for the new year. you have all New Year's Day to recover they might argue, but most people go to hang out with family New Year's Day and stay up late celebrating.
All in all, the break is nice, and I think every student is grateful for the nice long break. It does help us focus more for the remainder of the year. the time of the break is not the greatest though, it gives you two weeks to get caught up in all your classes and then the term ends.
In the end the break is great and going back to school is always not great but now you just have a couple more months of school before summer and then you get a big break and you can do what every you want until you either come back to high school or go to college. also, we have Friday off school the week of the end of the term, so we have another 3-day break to look forward to before we get to situated in our school mindsets.