Mr. Fahrenbach: exercise fanatic
More stories from Grayce Anderson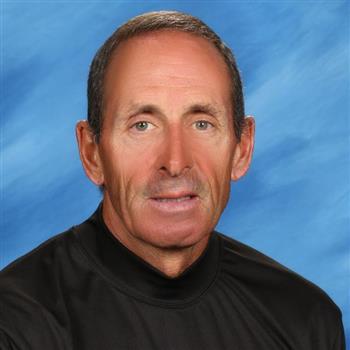 Raised in Rhinelander Wisconsin, Bryan Fahrenbach, a disciplined hard-worker, has taught at Davis for 22 years! Mr. Fahrenbach teaches Medical Anatomy & Physiology, and Advanced MAP. He earned a bachelor's degree in Biology, a master's degree in Exercise & Sport Science, and an ABD (almost PhD) in Exercise Physiology. "I have always marveled at what the body is capable of, and how it works," he says. All throughout college, he was interested in becoming a teacher.
Fahrenbach has a marriage of 39 years, and two children. His family and friends describe him as honest, dependable, and reliant. He would say his talented at being focused and disciplined, two things that take much practice to be good at. Besides teaching, his hobbies include cycling, motorcycling, golfing, and weight training. A perfect day for him is full of productive activities: walks his dog, goes for a two-hour bike ride, goes golfing or motorcycling. He also has two other part-time jobs: a volunteer fire-fighter for Mountain Green Fire Department and works at Vivint Smart Home Arena for Jazz games and concerts.
His favorite book is The Greatest Generation, because it talks about his father's generation, who fought in two world wars, and sacrificed for our country so we could have the lifestyle we have. Mr. Fahrenbach's advice for Davis students is "Take advantage of all your opportunities, don't be a slacker. A contributor to the community, an athlete, and a very knowledgeable teacher at Davis, Bryan Fahrenbach is loved by all his students.