Student Spotlight: Carston Christiansen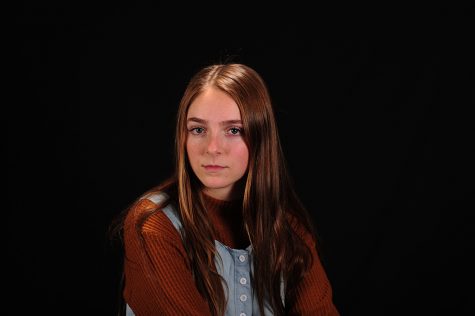 More stories from Zoe Jacobs
One of the reasons Davis High is such an amazing school is because of its exceptional students. Carston Christiansen is a great example of what Davis High has to offer. He is a very outgoing, warm person that makes everyone around him feel welcome and included. Carston is a junior and plays football for Davis. He was an offensive force for the Darts at running back this last year. He is a man of many hobbies, as he enjoys movies, rollerblading, watching the bachelor, doing puzzles, vacuuming, and mowing his lawn.
Unlike most students at Davis High, Carston did not grow up in Kaysville. He moved from Rexburg, Idaho at a very crucial time in his life, the summer before starting high school. Because of his outgoing personality and his involvement in football and track, Carston was able to make a lot of friends with which he credits to why he enjoys Davis High so much. "My favorite part about being a student at Davis High is the social aspect and spending time with my friends and making memories with them."
Carston says he enjoys Utah more than Idaho because "here there's a lot more open mindedness; people aren't as judgmental, and you can think for yourself more."
He has enjoyed his time as a student at Davis High very much and is excited for what the future holds.