Will Ferrin Spectacular Student Athlete
More stories from K.O. Fisher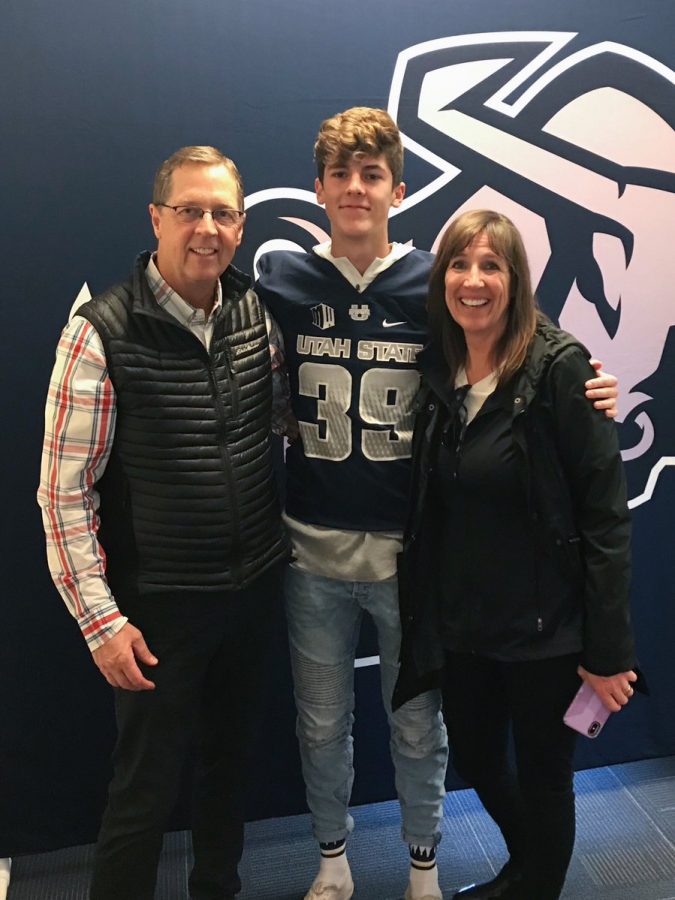 Will Ferrin is a senior here at Davis High School. Will grew up in Lindon and Orem Utah. In ninth grade Will moved here to Kaysville and the rest is history.
Will has had a successful career in kicking, and it is far from over. Will recently committed to play football for Utah State University in the fall of 2021 after he serves his mission. He is receiving his mission call very soon, and many people are anxious to hear where he is going.
Back to kicking… will starting his kicking career in the 5th grade where he kicked for Timpanogos high school. He kicked there until 8th grade. When he moved here in ninth grade he took a year off kicking. Will then started kicking again his sophomore year, but this time for dear old Davis high school. He was the varsity kicker for all three years of high school. His senior year he made 13/17 field goals, 16/16 extra points, and 33 out of his 40 kick offs were touch backs. If this doesn't show the power and accuracy that Will has, I don't know what does.
Not only is Will a great kicker, he is a great kid. He is always looking for ways to make people happy and puts other peoples needs first. He is a hard worker and has great things ahead in his future!