Duke heading into NCAA tournament
More stories from K.O. Fisher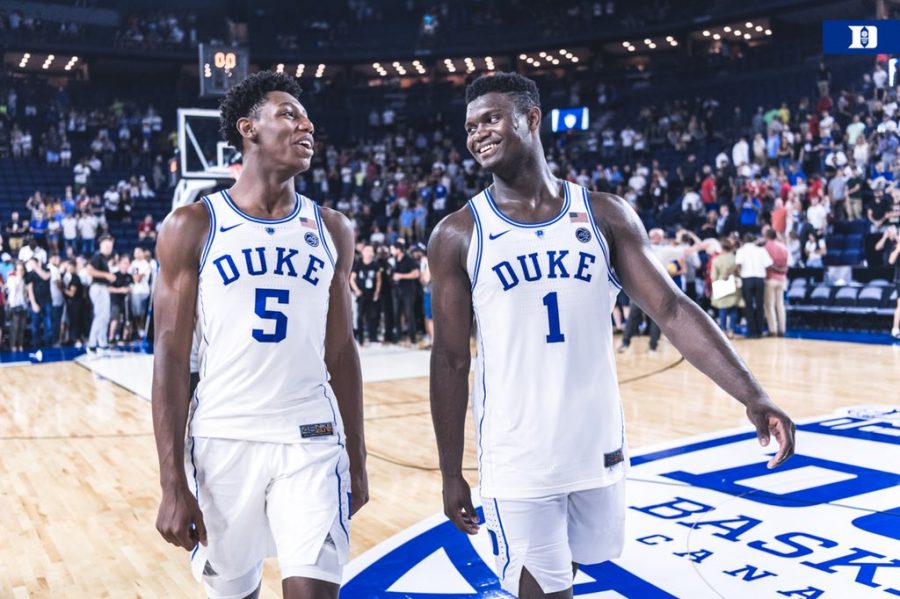 Coming into this year's NCAA tournament, Duke has an impressive roster that includes 4 starting freshman. They include freshman phenomenon Zion Williamson, RJ Barrett, Trey Jones, and Cam Reddish.
Zion Williamson leads the pack with an impressive 22.1 points 8.9 reb per game. Meanwhile the other star of the team, RJ Barrett, barely edges out Zion with 22.9 points and 7.5 reb per game. Both Zion and RJ are projected to go in the first round of the NBA draft.
Duke's record heading into the tournament is 29-5 overall. They are a number one seed and are expected to make it very far in the tournament, but you never know. The NCAA tournament is full of upsets and it is never a guarantee that the team will win.
Dukes head coach, Coach K, is one of the most famous and arguably one of the best coaches of all time. He has led his Duke teams to 5 national title wins, 12 final four appearances, 12 ACC regular season titles, and 15 ACC tournament titles. He has coached at Duke for 39 years and has had some very successful players go on to the NBA and thrive. Some of the NBA players have been Kyrie Irving, Elton Brand, Carlos Boozer, and Grant Hill.
Hopefully Duke can make a run or even win the tournament.