The Villain of the NFL?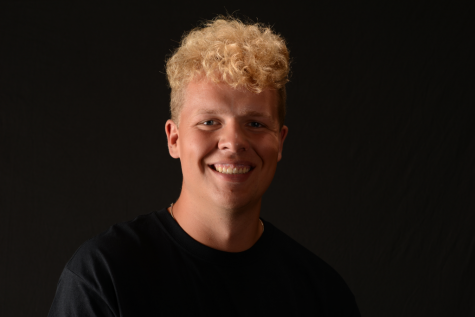 More stories from Dax Pew
Antonio Brown has absolutely rattled the world of sports. Antonio Brown, once Pittsburg's star wide receiver, has now joined the NFL's most hated team. Brown had a falling out with the Steelers organization and requested to "get out of the town." Brown's management teams first option was the New England Patriots. The Steelers shut that down quickly due to the fact that the Patriots are in their same division, and because AB couldn't get to his preferred destination. He then went to the Oakland Raiders.
While in Oakland he was more of a headache than an asset. AB started off the pre-season without being able to play because he had frostbite in both his feet. When he was able to start playing, they wouldn't let him wear the helmet that he preferred because it wasn't up to code with the NFL's standards. He held out for a long time because of the helmet issue and received a lot of criticism for his stance on this because people felt like he was complaining about nothing. When he finally announced that he was going to play, the Raiders organization fined him for his holdout. This was the boiling point for Antonio, and he wanted out.
Antonio Brown had a fight with the GM and said some racial slurs and threatened to fight him. AB consulted a social media specialist to try and get released as fast as possible. AB recorded a phone call he had with John Gruden, where Gruden told him to stop and just play football then it was posted on social media. Brown's plan worked.
Saturday morning Antonio Brown was released from the Oakland Raiders. Everyone was happy because they wouldn't have to hear about the, "cry baby" for a while until he became another team's headache.
At 4:10 p.m. ET on Saturday, Antonio Brown shocked the football world and became one of the most hated players in the NFL. He joined the NFL's most hated team, a complete dynasty, a team that already seemed unstoppable with the likes of Tom Brady, Julian Eddleman, Josh Gordan, And Phillip Dorsett. Antonio Brown is now a Patriot.
The Patriots Started off the season with an absolute dominate performance of the Steelers with a score of 33-3. The patriots looked like they don't even need Antonio Brown, but with one of the best receivers in the league their offense will be seemingly Unstoppable.
The New England Patriots are the best football franchise ever. They have won two of the last three super bowls while going to all three. They have the best quarterback to ever do it, Tom Brady. He has more rings than the Steelers, who have the second most rings in NFL history after the Patriots.
The Patriots take a lot of criticism for being so good and for taking players who cause other team's headaches. The culture of the Patriots is very important to them and they wouldn't let anyone change it. If you don't mend into the organization, you are gone.
New England is known for taking players who have "problems" and that no one really wants because the are too much of a distraction. Randy moss was one of the best receivers ever but he was really mouthy and no one wanted him. The Patriots got him, and in his first year with them he got 23 touchdowns, his career high.  Just a few years ago the patriots picked up Josh Gordon, he has been one of the best receivers in the game since he joined the league in 2012, but he was a "problem". He broke the NFL's substance abuse policy. He was indefinitely suspended by the NFL. After he was reinstated, he was traded to the New England Patriots. He is now back at full strength and is right back where he left off.
Antonio Brown was a Patriot for about three days before being accused of sexual assault. This just adds to what comes with Brown, and the timing of this allegation is very peculiar. Brittney Taylor has accused Brown of sexually harassing her three different times from 2017-18. The question rises why didn't she come forward at an earlier date? Brown has been a huge name in sports for many years, so why does she come out when there is already a lot of hate around him with all of the team switching drama? Brown has come out and said that these allegations are false, and that he is going to fight the case and countersuit her. Supposedly Brown and Taylor were involved in a consensual relationship and anything that happened was consensual. Taylor is asking for money damages by saying that, she has been too afraid to come forward before now. Brown will not go to jail, even if he is found guilty. The Patriots are still not sure if he is going to play on Sunday against the Dolphins. Bill Belicheck has said,
"They are taking it day by day."
If any organization can deal with all the crazy drama that comes with Antonio Brown, it is the New England Patriots. They have the most experience out of any organization and have done an amazing job with rehabilitating players and keeping their culture the best in the League.
Is Antonio Brown Guilty? If the Patriots can't rehabilitate him, then who can?
About the Contributor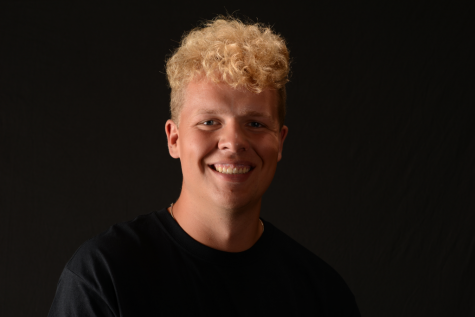 Dax Pew, Journalism Editor
I like to play pickle ball and wake surf in the sunset.