The truth about vegans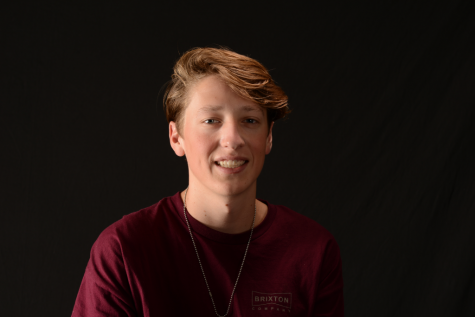 More stories from Cody Crawford
Being vegan means that you don't eat any meats, poultry, seafood, dairy, eggs, and bee products, and even the delicious milk chocolate candy bars you get on Halloween.
Since I am not vegan, I wanted to learn more about it, so I took the opportunity to ask Lance Brown some questions about his vegan life.
"My favorite vegan food would have to be a vegan beyond burger with vegan cheese and veggies on it," he stated.
Being vegan  would be one of the hardest challenges for some. Most couldn't even attempt giving up meat because of their eating habits, but for my good friend Lance who goes to Davis High School, it's a piece of vegan cake. He has been vegetarian for two and a half years, and vegan for one and a half years, and has embraced it into his daily life.
Lance Brown is just like any other normal teen and loves hanging out with friends, mountain biking for Davis High school and with his dad.
"Vegan quesadillas, I have them all the time because of the ease, it's just a tortilla, vegan cheese and then I add guacamole on it," Lance replied when asked about his favorite food.
"I wish I could eat animal products all the time, but I don't want to," he stated when asked if he would ever resort back to eating animal products.
He sees himself resorting back to vegetarian sometime in the future, but he doesn't think he will ever eat meat again. For some, one of the hardest parts of being vegan would be what your friends and family thought or not being able to eat some of the foods they make or going out to eat. Lance shared his family's view of his veganism.
"My parents are pretty cool about it and my Dad was a vegan before I joined, and he encouraged me to be vegan, but never forced me to. My Mom is okay with it, but can get frustrated with dinners and sometimes wishes I would eat meat."
He then proceeds to tell us how much it has changed his life.
"I have lost 60 pounds in the past 3 years combined with exercise and I feel better than ever, my energy has gone up, my acne has gone away and I just feel good about myself and what I'm doing to help the environment."
If you want to learn more about vegans or are looking into being vegan, find Lance in the hallways at school and ask what being vegan means to him.
About the Contributor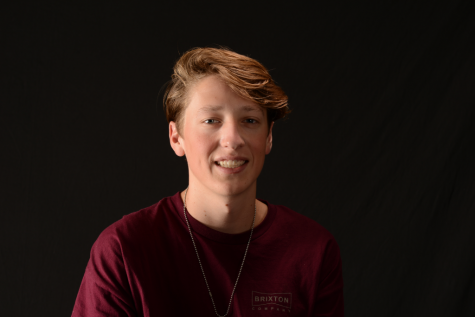 Cody Crawford, Journalism Writer
follow me on instagram @cody.crawfino