Go backstage into the world of Matilda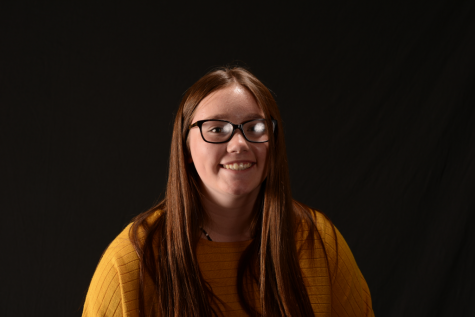 More stories from Charity Maynes
For the first time off Broadway in the state of Utah, enter a world of magic and wonder as Davis High brings the story of "Matilda" to life. "Matilda" is a story of a neglected young girl with a great love of learning and the unusual. Through adventure and excitement, she teaches the world who she is and the kind of love she deserves.
Matilda is played by the one and only Emily Porter, senior, here at Davis High School. With her child-like wonder, and exuberant passion for the world of theater, Emily leads the audience through a journey of joy, compassion, and anticipation as she brings Matilda to life.
Stretching themselves farther than they ever imagined, the Davis High Students compose the cast creating this wonderful masterpiece. "Matilda" plays an indispensable role in creating unity among the cast members as they bond over it's great significance in each of their lives.
"There's a lot of different aspects that are so good about it. You get to meet a ton of new people, and make new friends, and new relationships with people that you wouldn't have if you didn't do musical theater. It gives you a new aspect of hard work because there's so much that's going on, it takes up a lot of your time and it gives you a new aspect to performing and embracing these talents that you have and it's just a fun experience and environment to be in," stated Lindsy Hales, senior.
Not only does this musical portray a tale of a young girl finding herself, but it allows the cast members as well as the audience an opportunity to find themselves. Cast members reflect on the opportunities they've had to work with their director, Mr. Wright, and what he has done to help them find themselves.
"I'm the doctor and am also a big kid in the ensemble. I really like that he always asks the student's opinions and he always asks what they think would be best and some of the scenes he has the students completely block them and he changes a couple things and I really like that about him," explained John Morley, junior.
The students have each made individual sacrifices that contribute to the overall spectacle "Matilda" has turned out to be. Each student has traveled above and beyond to help this show reach, and even exceed, its full potential.
"I am Rudolpho. I am an Italian who does Latin dancing. I've been trying to learn how to do the splits and being a not flexible person it's not going super great. I've had to really stretch myself dancing wise, make myself a more fluid dancer other than just like a normal dancer," said Parker Francis, junior.
The last piece to this puzzle is the wonderful Musical Theater Presidents- Emily Porter and Levi Larsen, seniors. They've spent countless hours visualizing, creating, and implementing ideas. Their works often go unnoticed to the viewers but they have done more for the show than anyone will ever realize.
As "Matilda" continues throughout the rest of this week, take the time to remove yourself from life's troubles and jump into the life of a young girl and join her an adventure through struggle, triumph, joy and love.
About the Contributor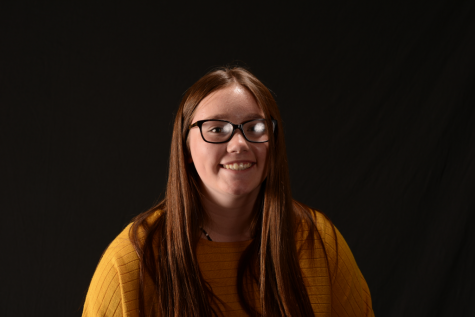 Charity Maynes, Journalism Writer
Gucci Maynes livin' life with enthusiasm