Mrs. Bauer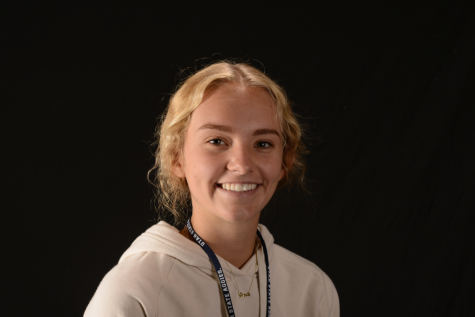 More stories from Megan Harris
Mrs. Bauer is an incredible teacher and what comes with that is an amazing person. She gives students insight into what the world will really be like, teaches us that there is a life after High School, and that if we pursue goals we can be anything we want to be.
There are 4 people in her family. Her husband Kyle is an electrician. She has two sons, Kace and Jack. Kace is six years old and is a jujitsu champion.
"Jack is four years old and is full of amazingness." Mrs. Bauer tells reporters as she is talking about her son.
In her free time she enjoys kayaking, camping, writing books (which she thinks no one would read… I believe otherwise,) listening to podcasts and watching movies. One of her other passions is multimedia design.
She tells reporters, "I could get lost in the computer and not eat or talk to anyone in the day and be completely content with life."
Mrs. Bauer graduated from Weber State University with a bachelor's degree in English with a minor in multimedia design. She has a master's degree in administration as well.
When pursuing her career, she decided to teach high school students because she likes teaching young adults. She enjoys being able to have real conversations with them. If she was given the opportunity to be a professor, she would take it.
"If I could have a class of students interested in one specific topic, I think that would be amazing."
Reporters ask Mrs. Bauer what she enjoys most about teaching
"Students. You kids are so incredible and interesting. I truly enjoy getting to know my kids and learning what they are interested in, what they are capable of, and how they are going to impact the world. Every day that is what keeps me excited to be here, talking with you and hearing your perspectives and ideas. You all have so much going on but in the 90 minutes I get to have you in class, I am able to see greatness. And yeah, some days are better than others, but each bad day is just another opportunity to see you in a different light, and even that gives me an opportunity to learn."
In the next ten years, Mrs. Bauer hopes to write a novel. To show her children how amazing the world is. She also hopes to take time to enjoy all the life she gets to live.
I know I am not the only student Mrs. Bauer has influenced. She creates a safe environment for all of us students, which she does amazingly with how different all of us are. If you have the opportunity to take one of her classes don't take it for granted, she could change your life in the way she changed mine.
About the Contributor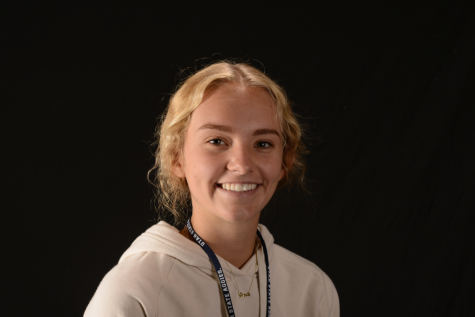 Megan Harris, Journalism Writer