Thanksgiving traditions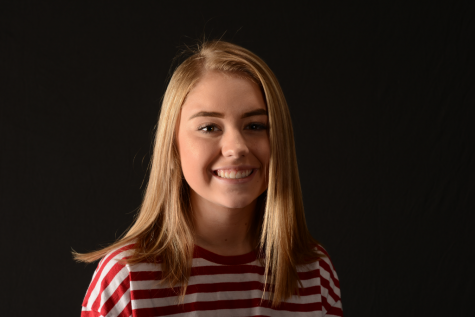 More stories from Katlyn Mugleston
Thanksgiving is a national holiday where you get together with your family and friends to celebrate and give thanks for the things we are grateful for. Traditionally, most families have a very large dinner, but everyone has their own traditions.
Reporters got to talking with Cambree Santore, a Davis High senior, and asked her what makes Thanksgiving traditions important to her, and what some of her family traditions.
"Thanksgiving traditions are important because they're fun and you spend quality time with your family and the traditions are unique to your family. Some traditions that my family does is we do a Thanksgiving breakfast then after we start cooking to host Thanksgiving dinner at our house where my entire family comes over and everyone brings their dogs," she stated.
Leah Burrola, another student at Davis High, wanted to also share a few traditions her and her family like to celebrate on Thanksgiving and why they are important.
"Every Thanksgiving my dad makes the majority of the food while the football game is on down stairs. My whole family comes over to my house and my grandma brings her amazing fruit salad and deviled eggs, that's my favorite part. Thanksgiving traditions are important because you always do the same thing every year and everyone gets excited to do them," said leah.
Thanksgiving break starts on Wednesday, and we won't be back tell the following Monday. Make sure to use this time to celebrate family traditions and give thanks and have an amazing holiday!